Ava's amazing work on World NF Awareness Day
20 May 2019
Ava's amazing work on World NF Awareness Day
Ava (NF1) age 15 went above and beyond for World NF Awareness Day last Friday in an attempt to generate as much awareness as possible.
Ava first started out by sending a letter to the Head of her School, Reddam House, in which she asked everyone to add some "blue and green to their uniform" to show support and create awareness for everyone with Neruofibromatosis. The Headmistress complied with Ava's wonderful idea and sent out an email asking everyone to dress up and show their support!
Ava at Reddam House
Ava holding up her Shine A Light poster in front of her school!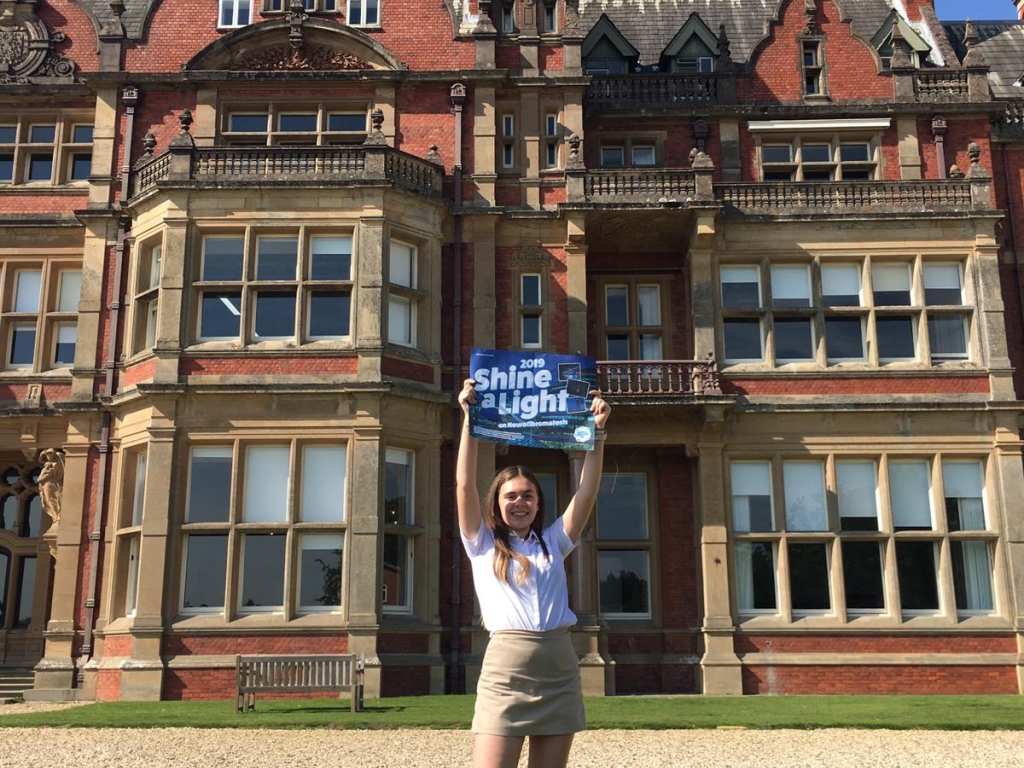 Ava's next achievement:
As tremendous as what Ava had already accomplished, she was far from done as she managed to generate awareness not only in her school but across the globe!
With the help of one of Ava's class mate's Mum Melinda, who runs an international nursing healthcare company, Ava managed to get the word out to over 34,000 employee's and health care professionals in places such as India, the Philippines and South Africa!
All employee's, nurses, healthcare proffesionals etc. across the world dresed up in blue and green in support of Ava and thousands of others with NF while also generating their own awareness by posting about Neurofibromatosis to their own social media platforms.
Below are a selection of photos sent to Ava by medical teams in Philippines, South Africa and India: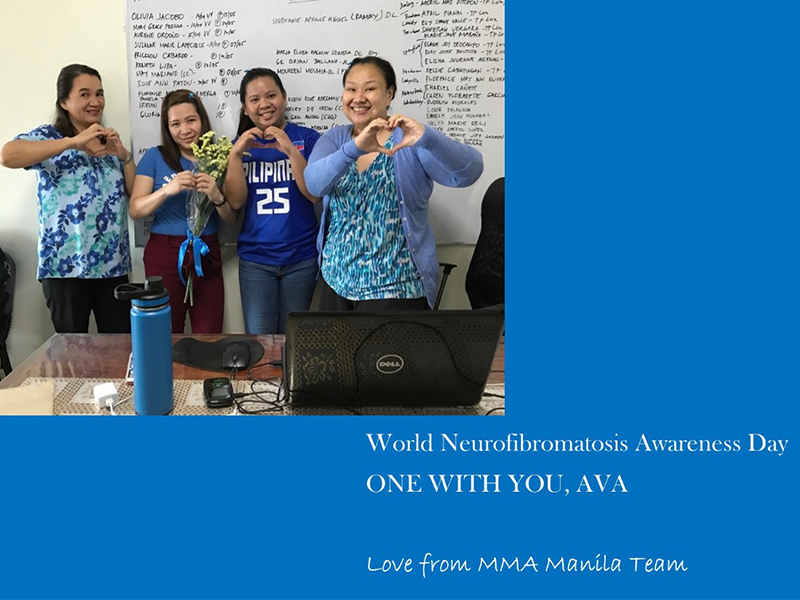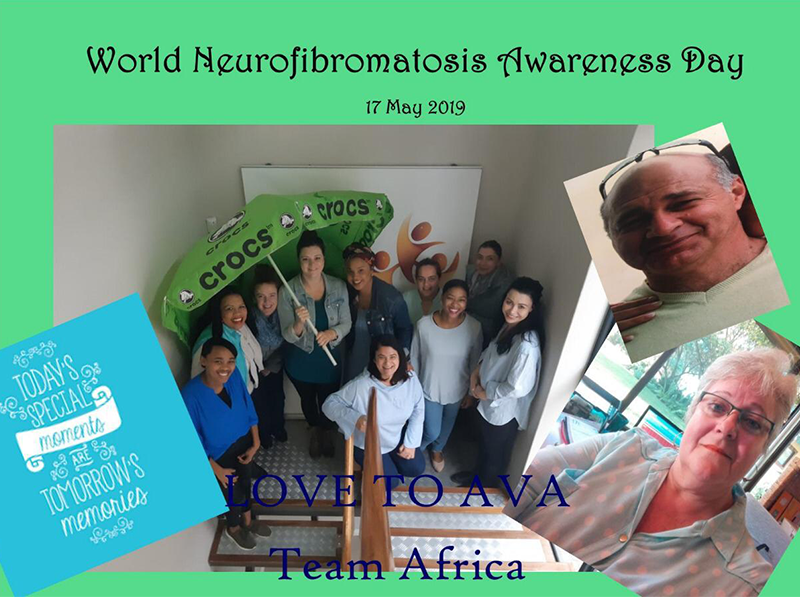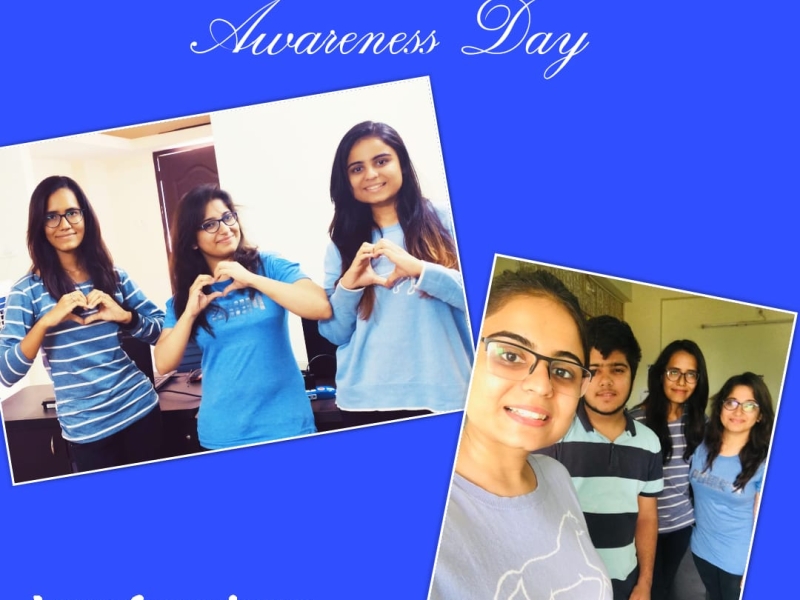 Ava's last Achivement:
On top of the stupendous awareness Ava generated around the world she also managed to carry out a great deal of fundraising for Nerve Tumours UK through her JustGiving page.
Donations were sent in from the UK and America again highlighting the incredible amount of people she has managed to influence around the world!
We all at Nerve Tumours UK would like to firstly say thank you to Ava for her fantastic efforts and also congratulate her on what is a remarkable achievment!