Appearance, Identity & Law workshop
08 September 2022
On the 7th of September 2022 Nerve Tumours UK attended the Appearance, Identity and Law workshop, organised by the QMUL's Centre for Research on Law, Equality and Diversity.
This half day workshop explored the interconnection between physical appearance, self-identity and rights under equality law. For example, how – and why - does physical appearance impact our life experiences? To what extent does – and should - law engage with the problem of appearance discrimination? And can the need for clearly-defined legal terminology be reconciled with nuanced constructions of self-identity?
As the NTUK team and our Specialist Neurofibromatosis Advisors support people with a visible difference, that could impact their daily life, the findings and learnings from today's workshop are distributed within the team.
The following speakers attended and presented their ongoing research
• Professor Heather Widdows (Birmingham University)
• Naomi Marshall (University of Oxford)
• Susan Ross (Head of Education and Learning, Changing Faces) plus campaigners Chrissie & Laura
• Stephanie von Liebenstein (Founder & VP of the German Society against Weight Discrimination)
• Dr Hannah Saunders (Queen Mary University)
Lookism - the last acceptable form of discrimination: Professor Heather Widdows
Appearance bullying is the most common form of bullying in schools. Everybody has lookist stories they are too ashamed to share - shame changes what we do. We need a culture change.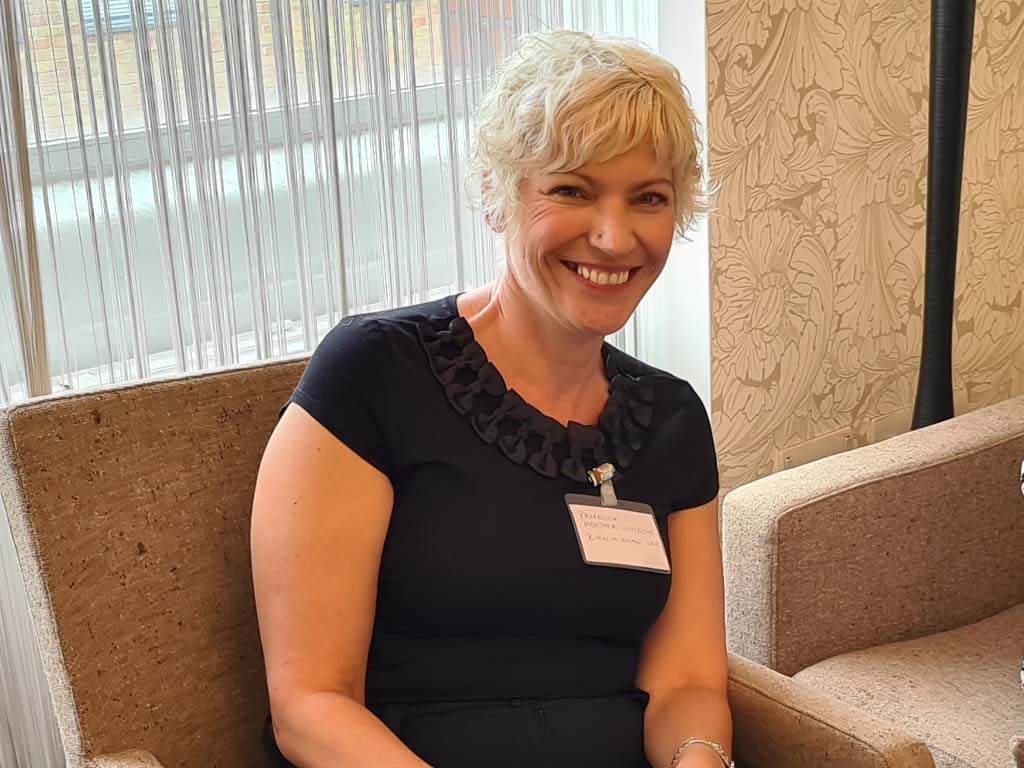 When Genetic Difference is Semi-Visible: Constructing Community and Negotiating Identity with Neurofibromatosis Type 1 (NF1): Naomi Marshall
NF1 lived experiences: when is difference enough to be formally categorised as a visible difference ie 1 tumour or 100s of tumours? With such variability, who should represent those with NF1?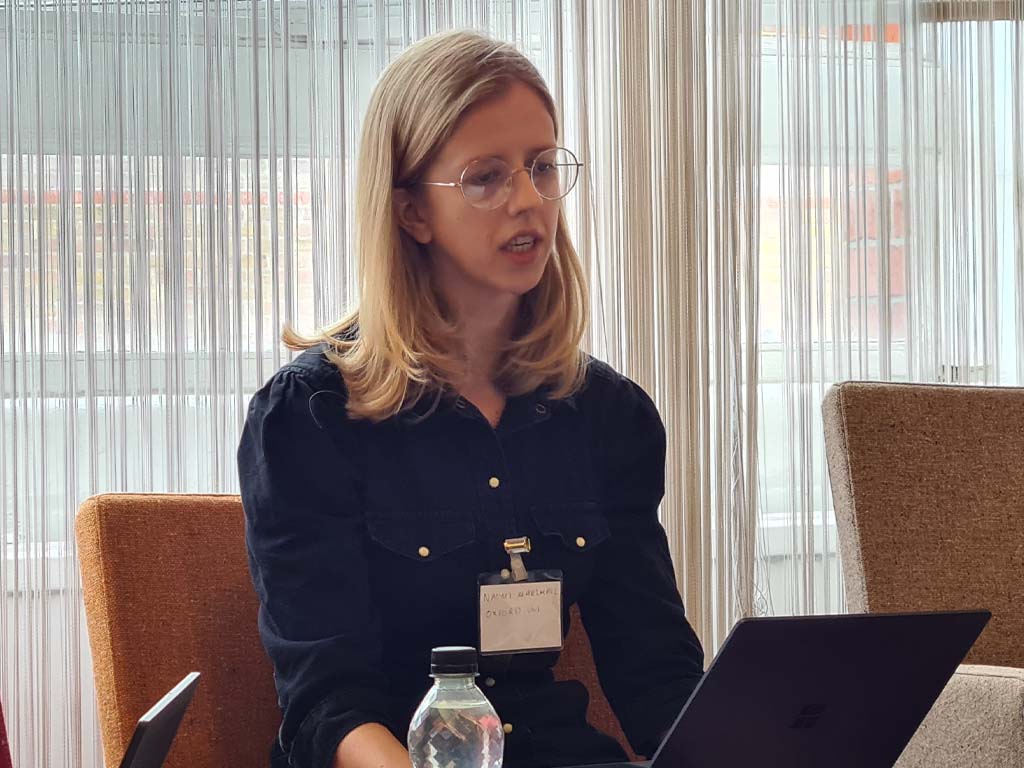 Putting individual voice at the heart of the discussion: Susan Ross, Head of Education & Learning, Changing Faces plus campaigners Chrissie and Laura
"I'm a person like everyone else" "Everyone has the right to live their life without discrimination"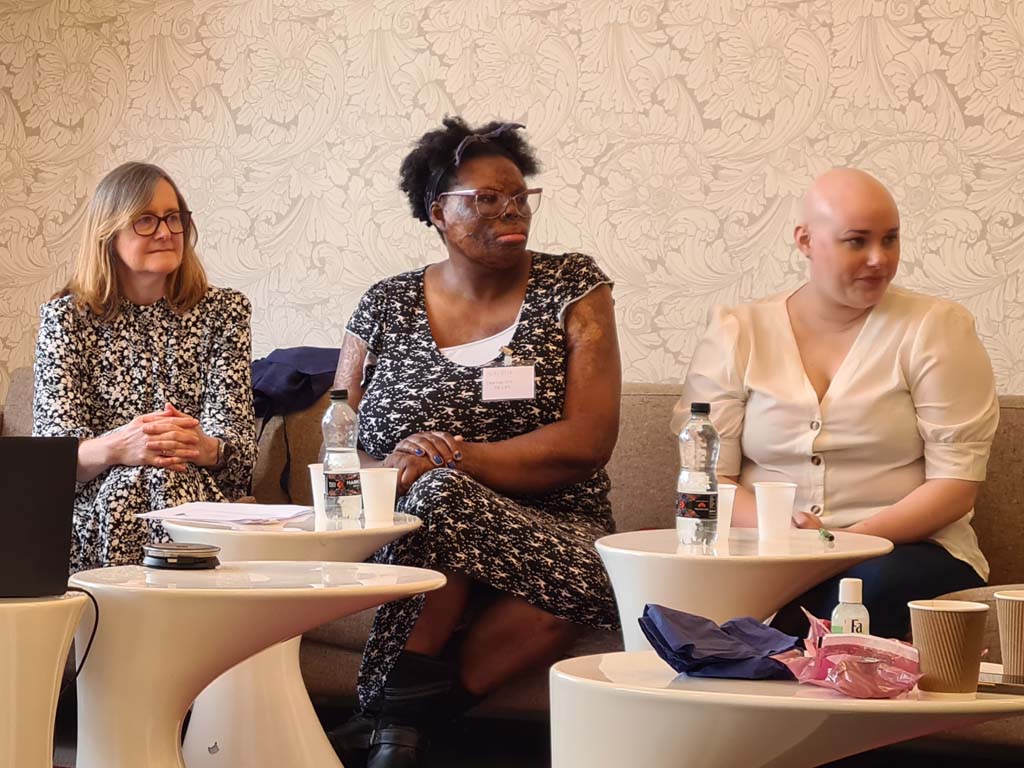 Is fatness a disability?: Stephanie von Liebenstein
Based on anti-discrimination laws in various countries, can & should fatness be considered a disability?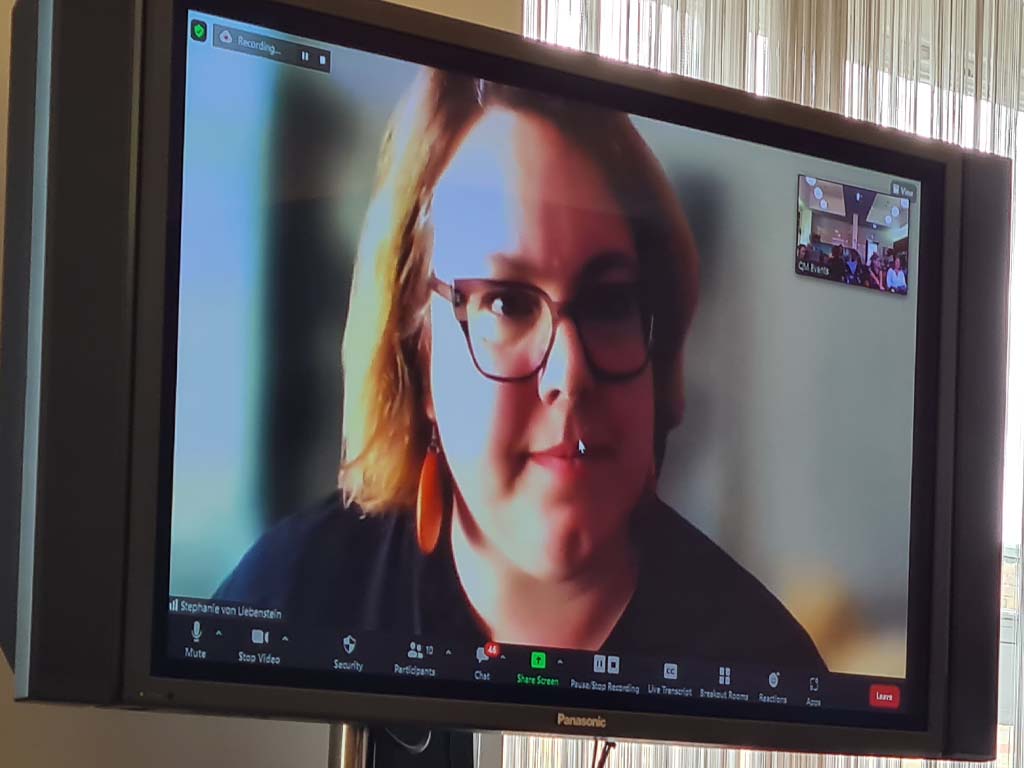 Language, Law and Lookism: Dr Hannah Saunders. " A visible difference doesn't necessarily make a person self-identify as disabled,
... and this has the potential to create a clash between legal labels and self-identity. In law, much of the legal language in this area (including the words 'disfigurement' and 'severity') are open to interpretation".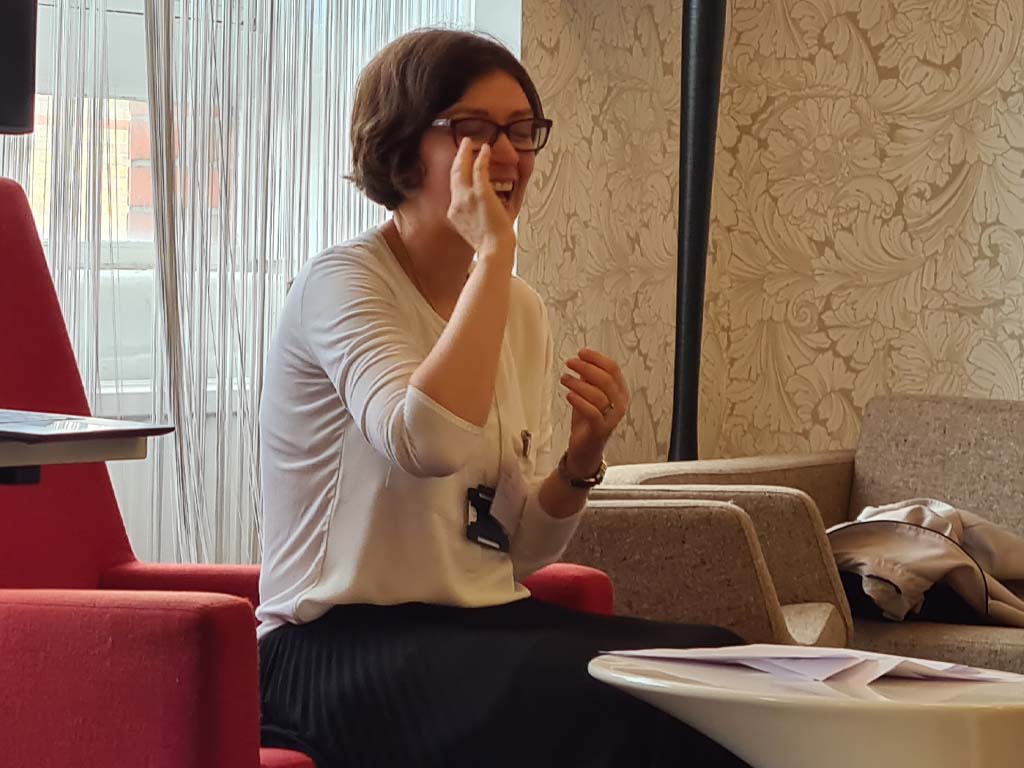 Thank you to the organisers, Professor Kate Malleson and Dr Hannah Saunders from the School of Law, Queen Mary University London - for a fascinating and valuable workshop, with plenty of interesting discussion and viewpoints.
If you have any questions, please email info@nervetumours.org.uk