We know 26, 500 people who need your help
13 May 2022
Nerve Tumours UK joins forces with RBH to raise awareness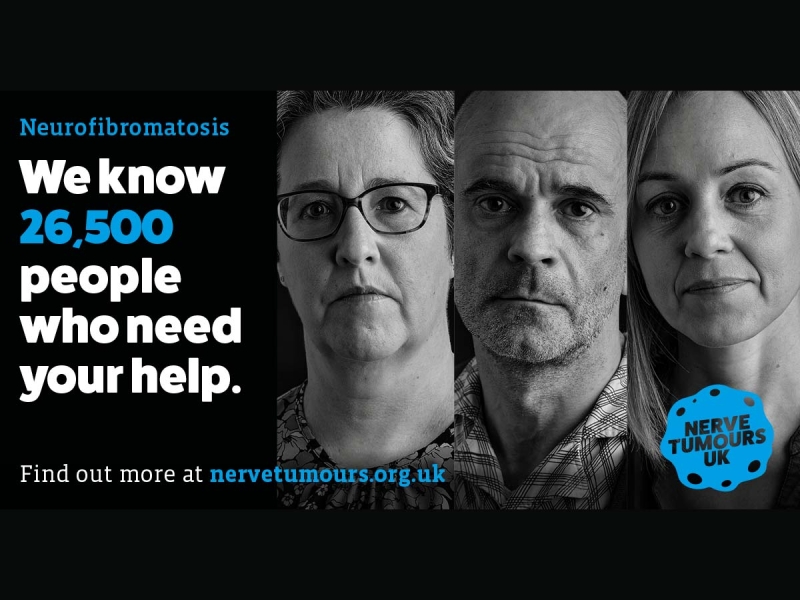 Nerve Tumours UK was founded 40 years ago, when two mothers of children with Neurofibromatosis joined forces, creating a valuable support network amongst families living with the condition.
Forty years on, as the leading voice for people living with Neurofibromatosis Type 1, Type 2 and Schwannomatosis in the UK, we are committed to raising awareness, providing support and making their every day better.
Awareness leads to knowledge and understanding. Most individuals are unlikely to have heard of Neurofibromatosis before diagnosis and won't know where to find help.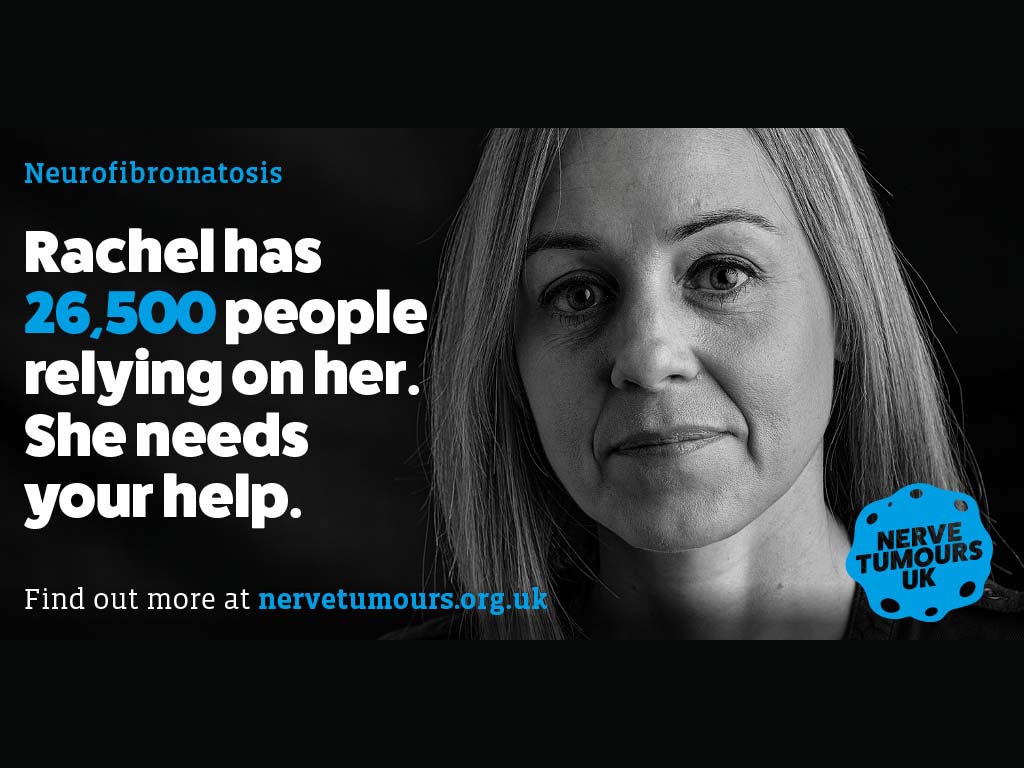 Spreading awareness, about the condition and the services that we offer, is key to helping those living with Neurofibromatosis, from initial diagnosis and throughout their life, to reach their potential.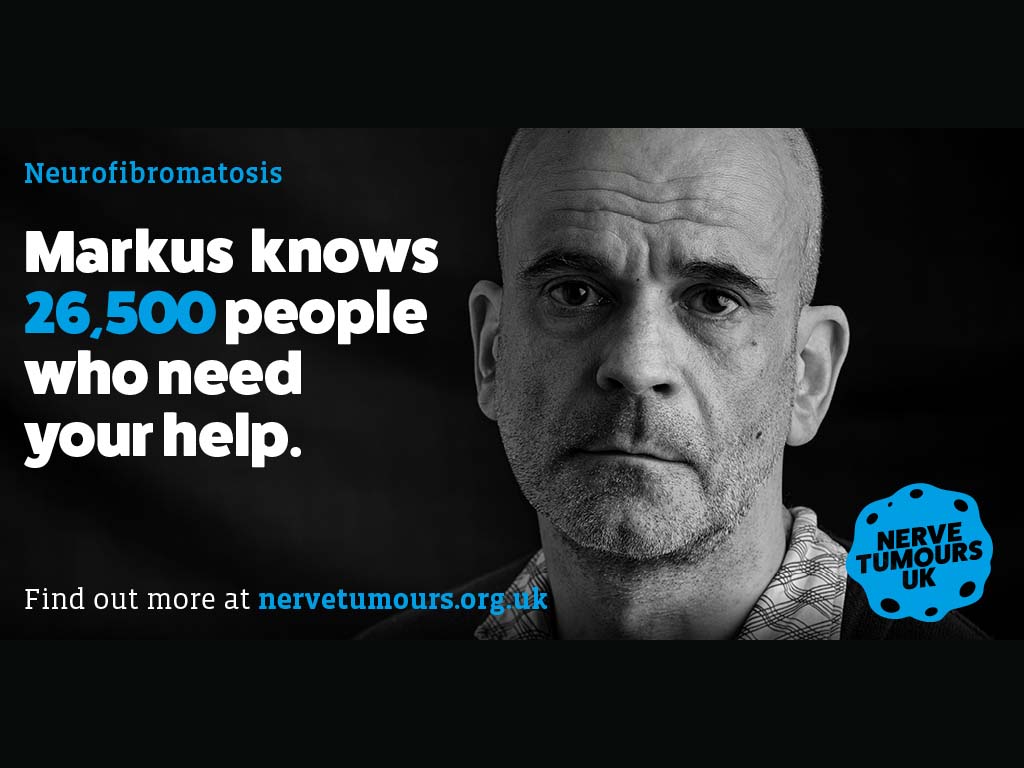 To expand our Specialist Neurofibromatosis Network beyond the current 12 Nurses & Advisors, we need to continue raising awareness of what we do.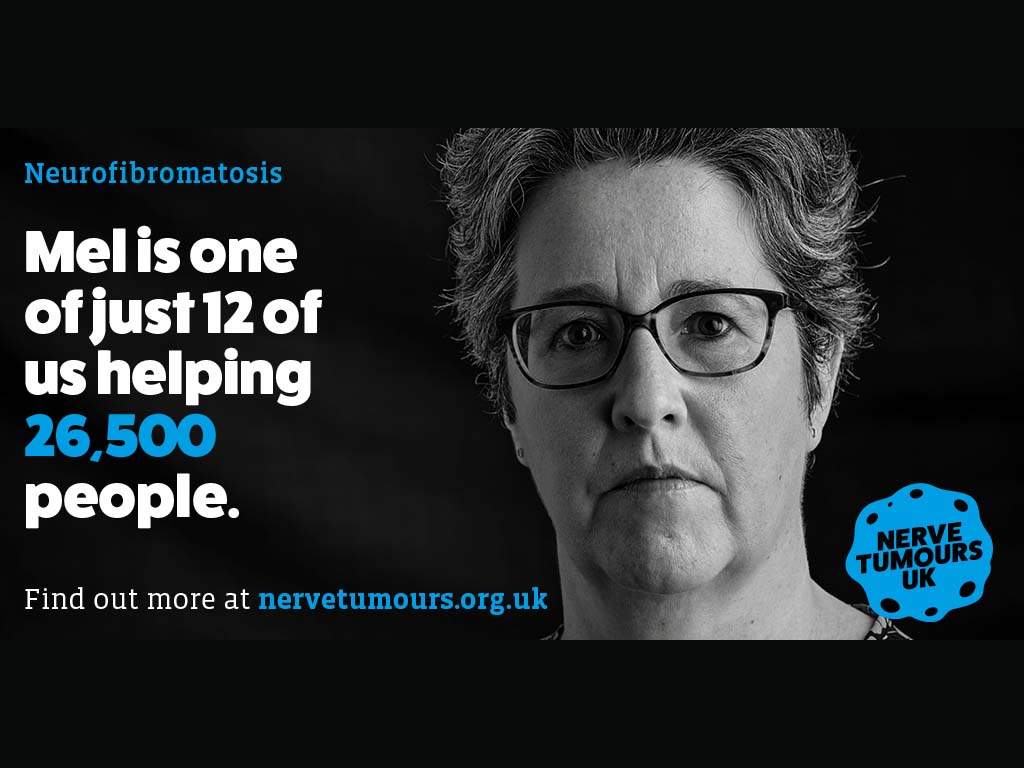 To that end, Nerve Tumours UK have joined forces with RBH, a West Midlands-based creative communications agency.
"We are proud to be supporting Nerve Tumours UK as their marketing partner. Before our initial meeting with the team at Nerve Tumours UK, not one of us had even heard the word 'Neurofibromatosis' before.
It is one of the most common rare genetic disorders and yet it was not something we were at all familiar with.
What most motivated us to use our creative and marketing expertise to help raise awareness of Neurofibromatosis were the stats.
It seems extraordinary to us that there are merely 12 on-the-ground Specialist Nurses providing professional support to over 26,500 people with the condition. These stark figures, in fact, became the basis for the campaign we developed.
Using portraits and real stories of members of the Nerve Tumours UK organisation, we hope to impress upon members of the British public that this condition needs our attention, and that this charity deserves our generosity."
RBH Creative Communication - who dares to care https://rbh.co.uk/
The campaign is now live!
"We have purposely launched the campaign at rail hubs, where footfall will allow maximum impact, enabling us to spread the message far and wide. Not only do we need to raise the profile of Neurofibromatosis amongst medical professionals, but we also need to let the public know that we are here to help, and about the support services that we can offer for both children and adults, who are diagnosed with the condition."
– Karen Cockburn, Charity Director
On location: What doctors and the public have to say
The campaign is live!
We have 8 poster locations, and 8 vouchers to be won - the first person from our NF Community to email info@nervetumours.org.uk with a selfie photo from one of our poster sites, will win a £15 voucher to use in our Nerve Tumours UK Shop.
Here are the eight locations, with multiple poster sites at each location:
Birmingham New Street Station
Edinburgh Waverley Station
Leeds Station
Liverpool Lime Street Station
London King's Cross Station
London Waterloo Station
Manchester Piccadilly Station
Reading Station
Please take care when doing your selfie photos in busy, public places, especially on any escalators. We look forward to seeing your photos!
Here are a few photos from London King's Cross Station