10 November 2023
Nerve Tumours UK have joined forces with RBH to launch a new digital media campaign for a second successive year.
#MakeNFVisible
Nerve Tumours UK is the leading voice for people living with NF, the group name for Neurofibromatosis Type 1 (NF1), NF2-related Schwannomatosis (NF2) and Schwannomatosis (SWN); RBH is a West Midlands-based creative communications agency.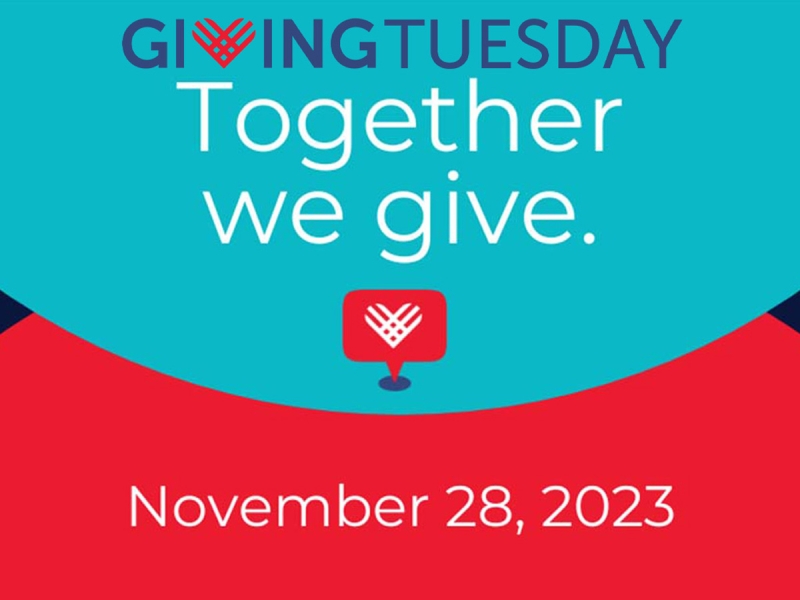 We are rolling out the campaign in November, as part of Giving Tuesday, raising the profile of the NF Community. Giving Tuesday is a day that encourages people to support each other. Over the last decade, this idea has grown into a global movement that inspires millions of people to give, collaborate, raise awareness and celebrate generosity.
The nationwide campaign will again be launched across rail hubs, where footfall allows maximum impact, enabling us to spread the message far and wide.
The campaign is live until 30th November 2023.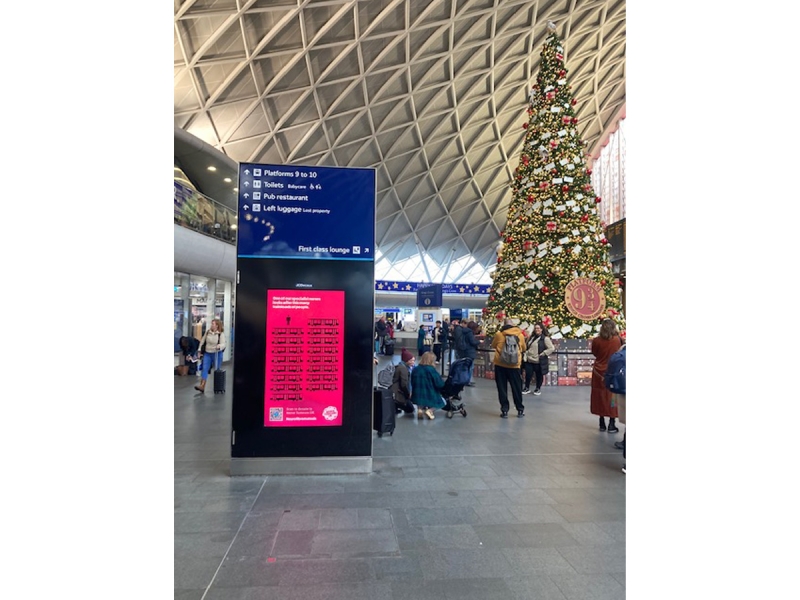 Raising Awareness
"We are proud to be supporting Nerve Tumours UK as their marketing partner. Before our initial meeting with the team at Nerve Tumours UK, not one of us had even heard the word 'Neurofibromatosis' before.
NF is one of the most common rare genetic disorders and yet it was not something we were at all familiar with. It seems extraordinary to us that there are merely 12 on-the-ground Specialist Nurses providing professional support to over 26,500 people with the condition. So this is one nurse supporting on average 2200 people affected by these conditions. These stark figures, in fact, became the basis for the campaign we developed.
But how do you help members of the public comprehend the scale of that responsibility? We decided that the best way to do so was by graphically representing it. We are proud to support Nerve Tumours UK for a second year. Our hope is that this campaign goes a long way in raising their profile."
– RBH
RBH Creative Communication - who dares to care https://rbh.co.uk/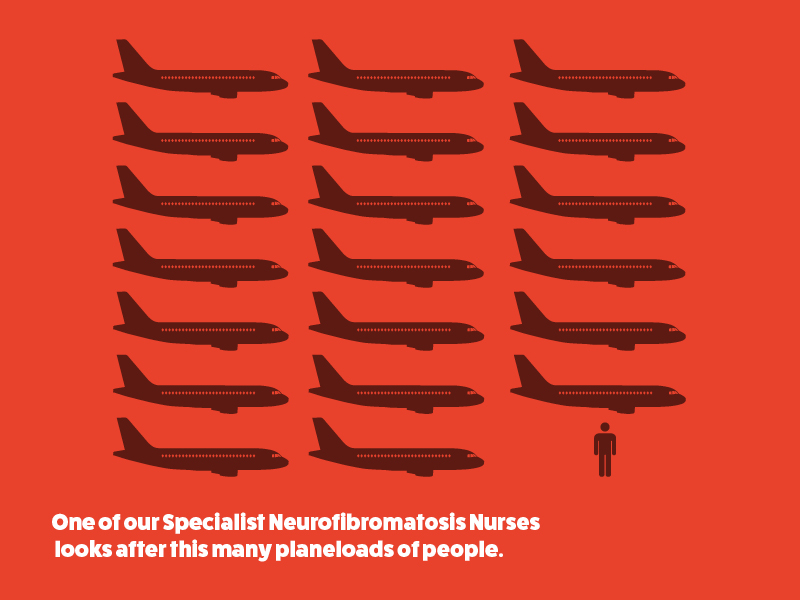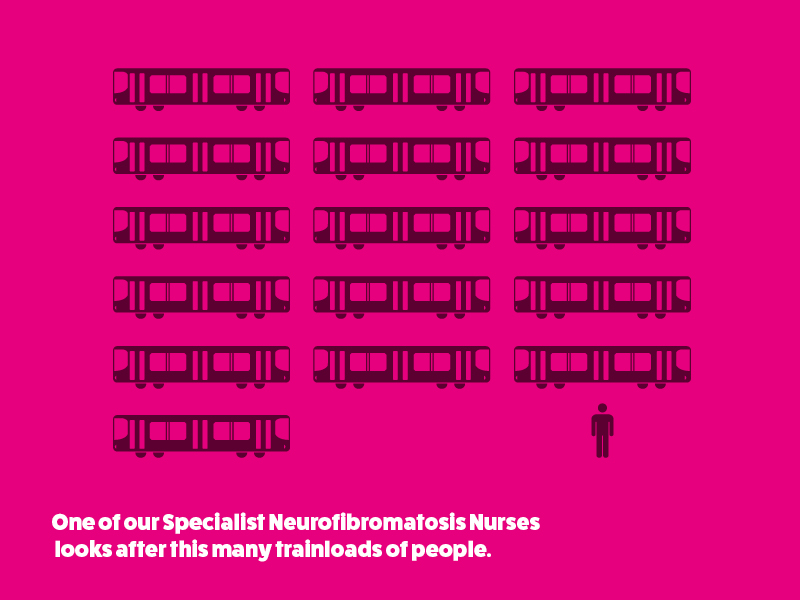 We are incredibly proud of our unique network of Specialist NF Nurses & Advisors, who are based regionally throughout the UK.
With more funding, the network will continue to grow and develop, both in terms of size and knowledge of NF. Having access to a Specialist Nurse still remains a postcode lottery and our aim is to increase our services nationwide so that each patient has access to the right care and advice.
Community Feedback
Feedback from last year's campaign, from the NF community and medics, was extremely positive. However, we still need to push the message.
Knowledge of the condition helps to reduce stigma and prejudice.
It is equally important to educate medics about the support that is available from Nerve Tumours UK.
London King's Cross Station November 2023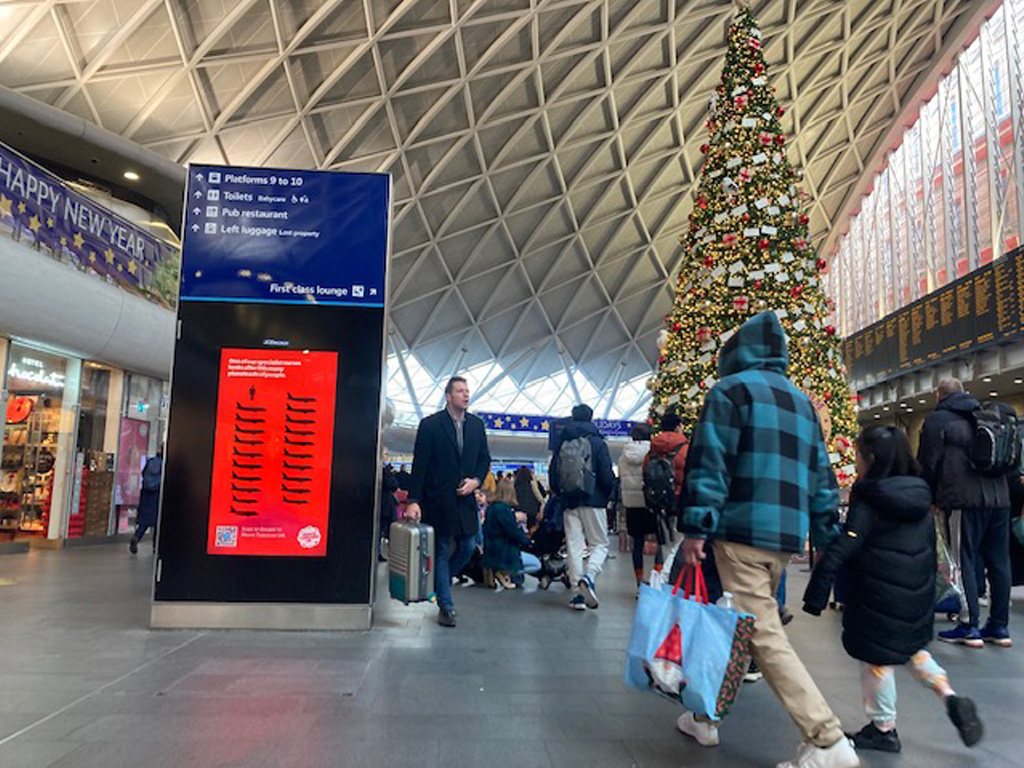 Liverpool Lime Street Station November 2023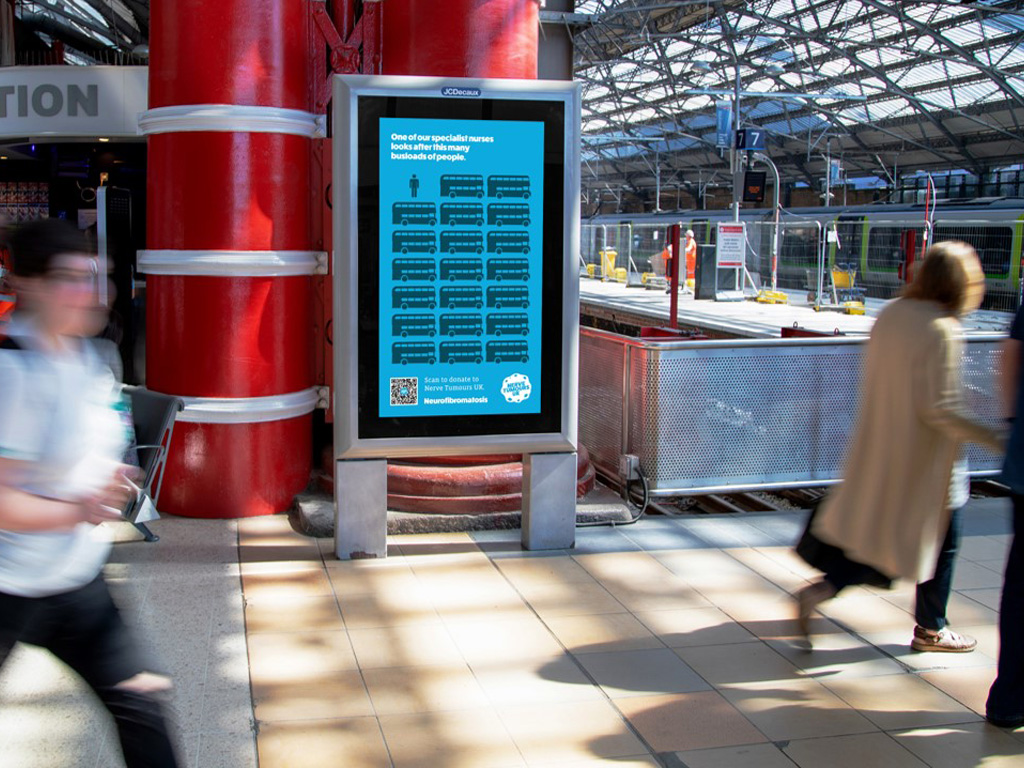 London Waterloo Station November 2023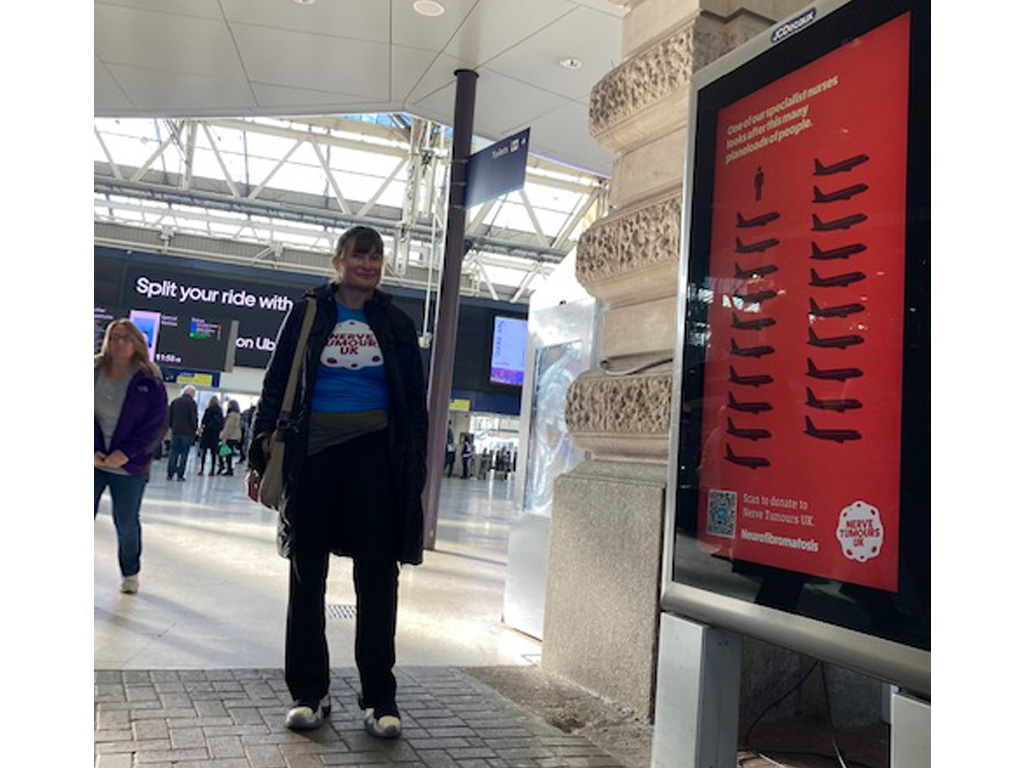 Bristol Temple Meads Station November 2023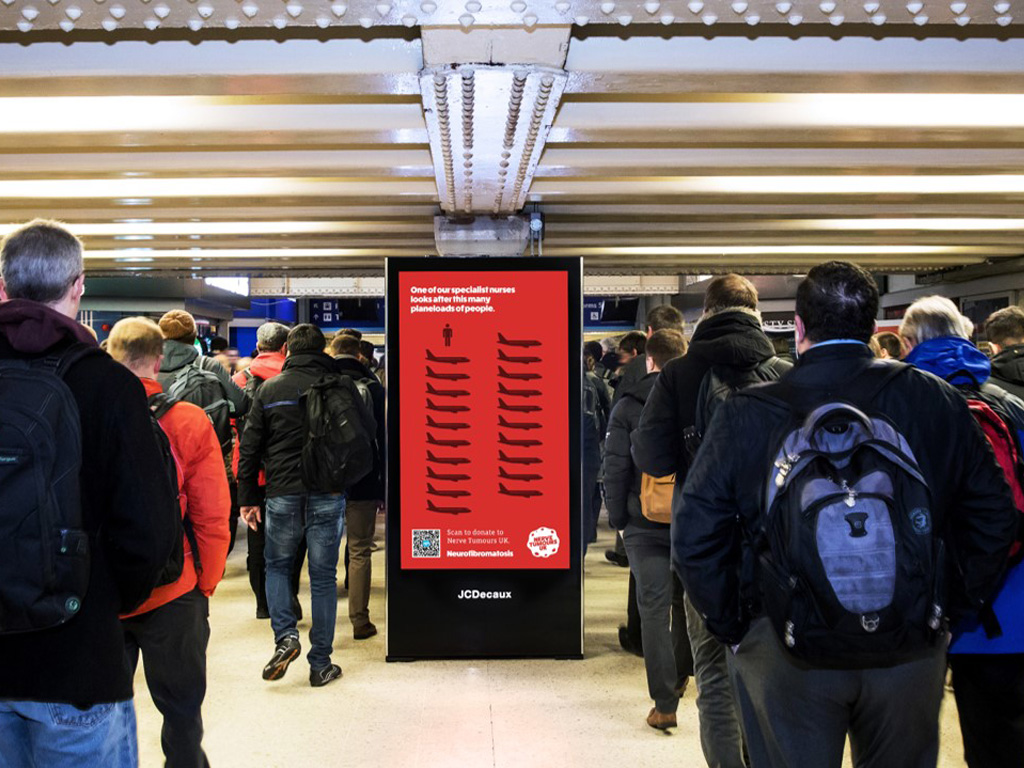 London Waterloo Station November 2023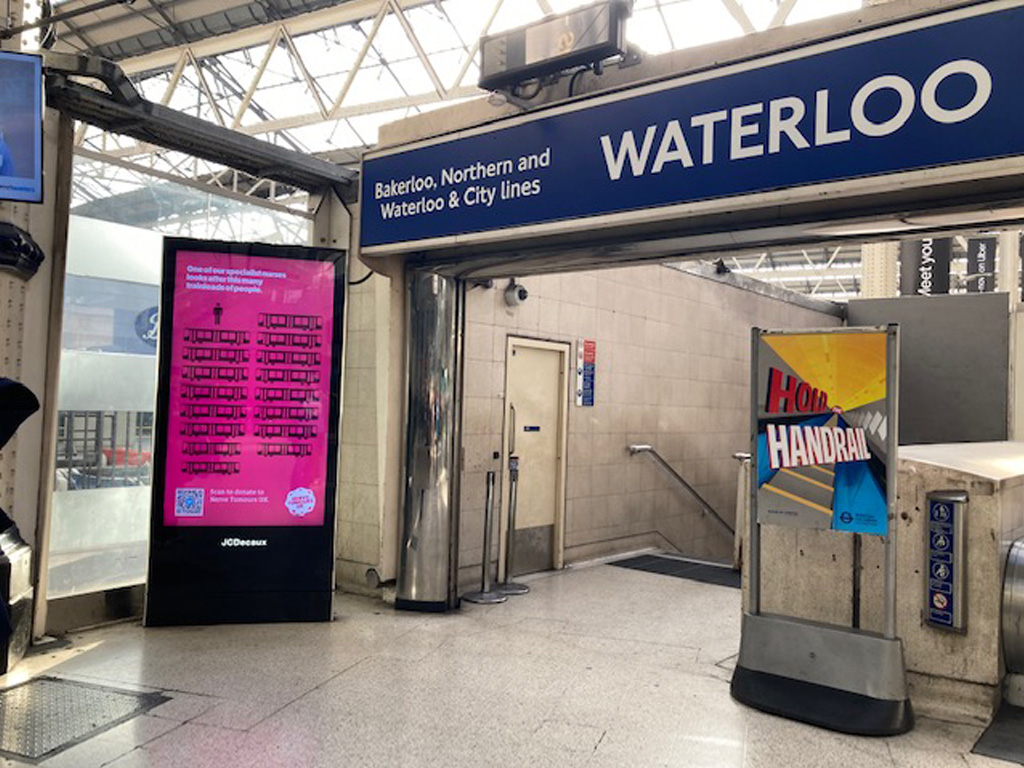 Manchester Piccadilly Station November 2023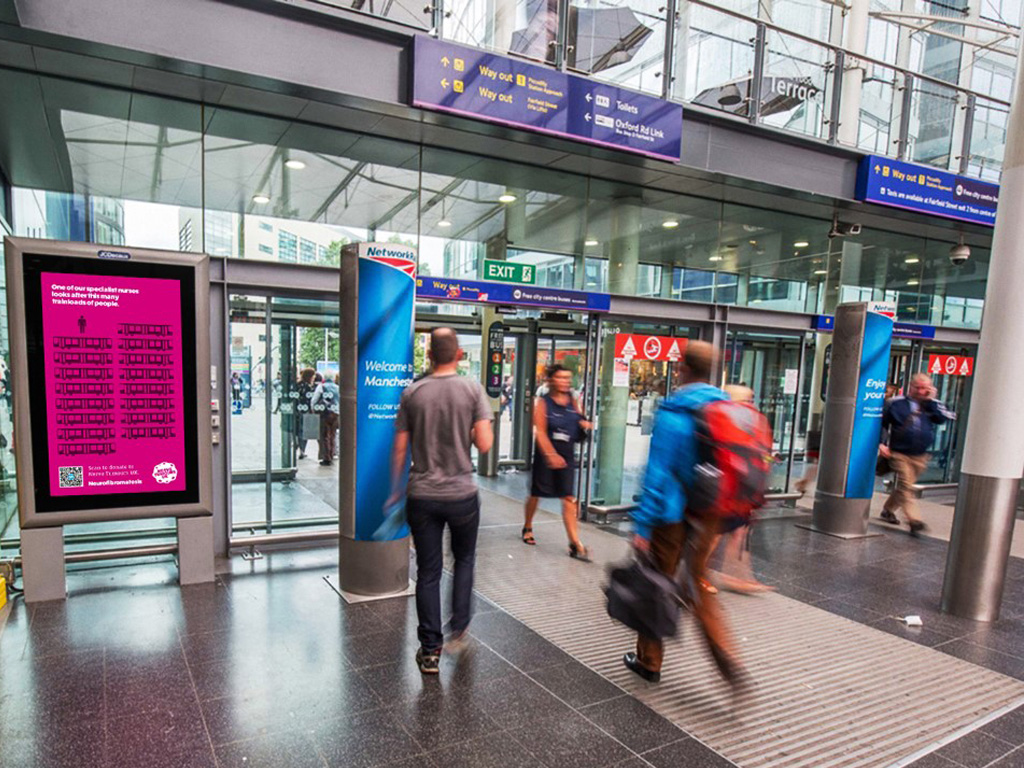 London King's Cross Station November 2023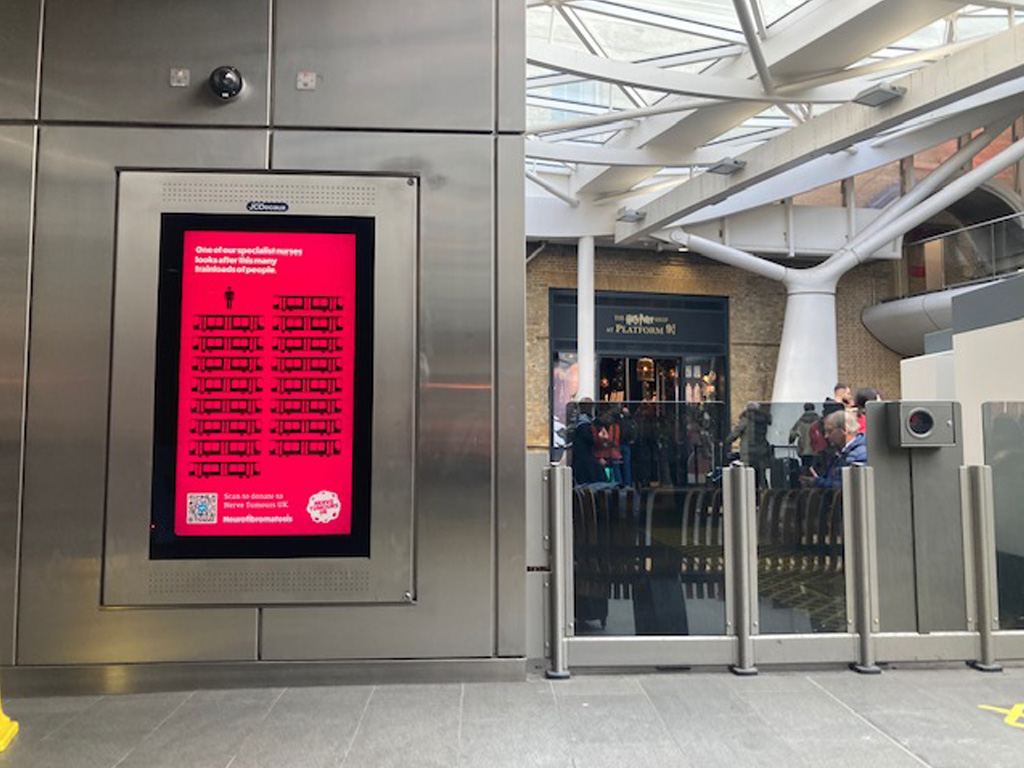 Birmingham New Street Station November 2023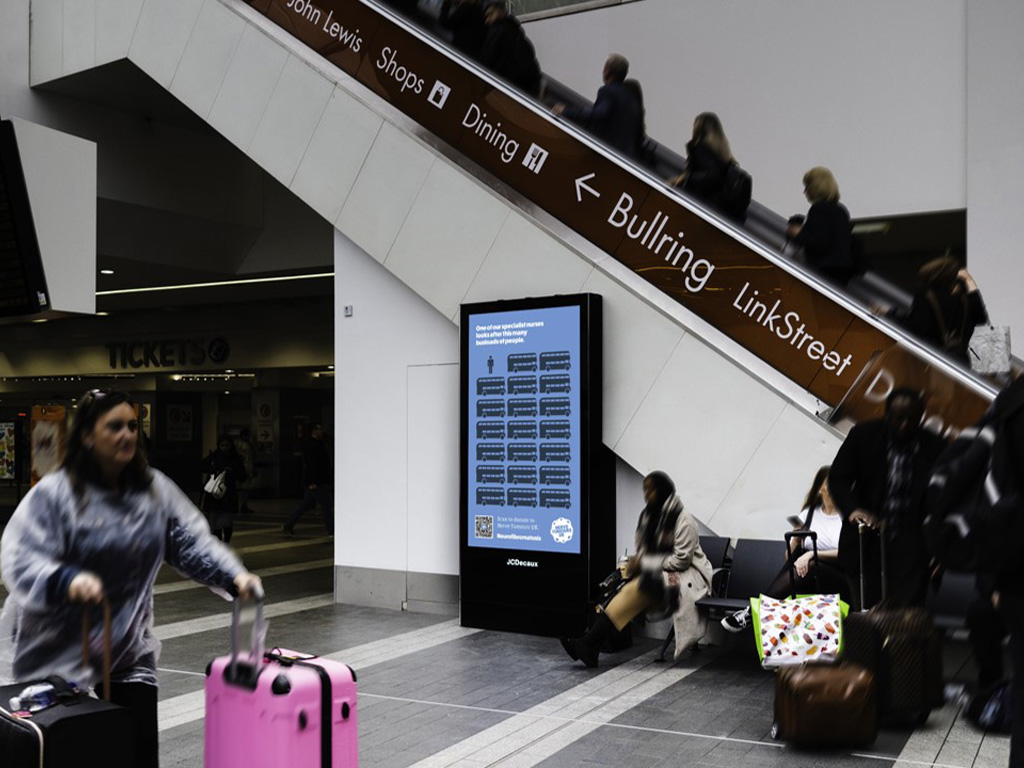 London Waterloo Station November 2023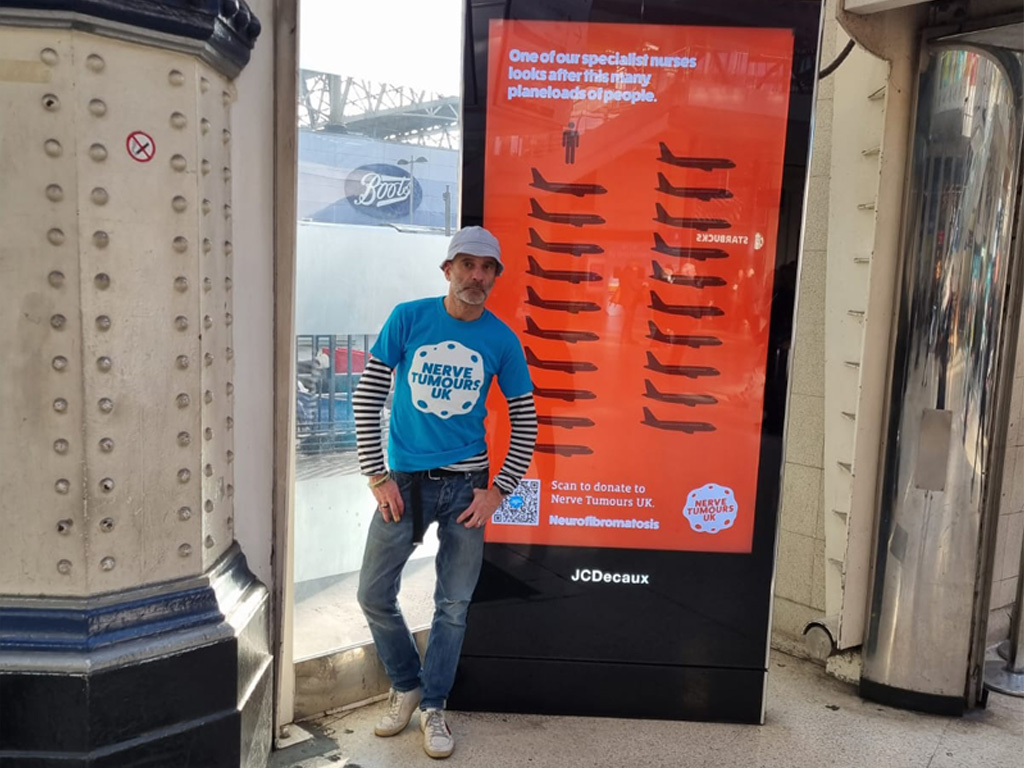 London King's Cross Station 2022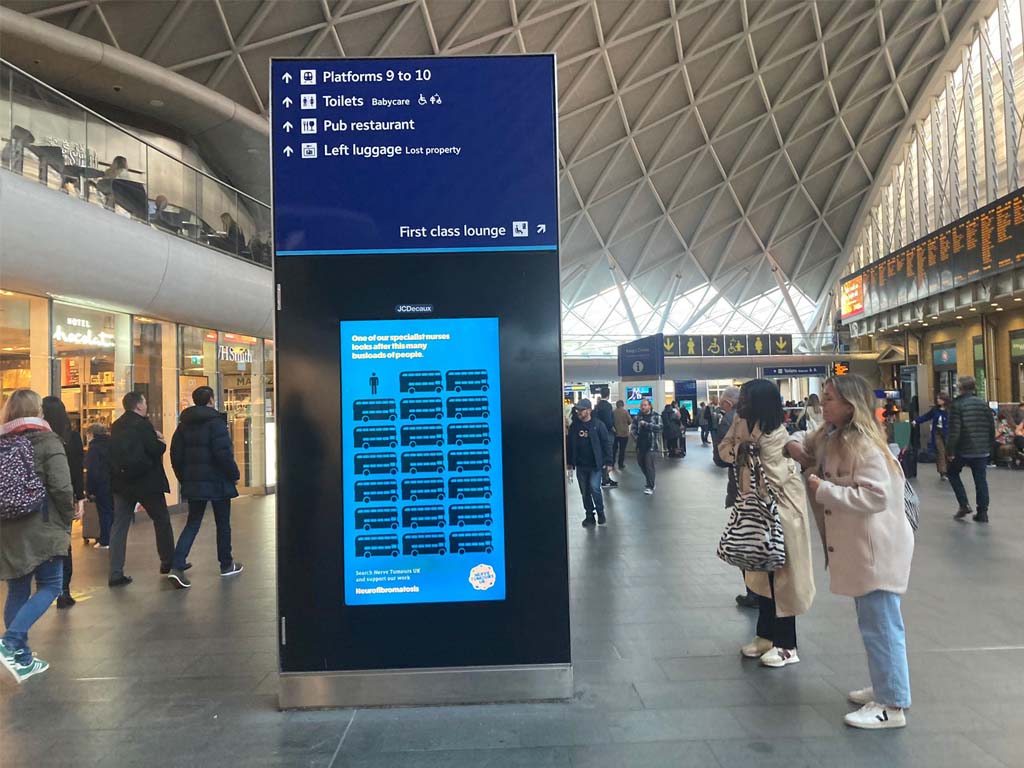 London King's Cross Station 2022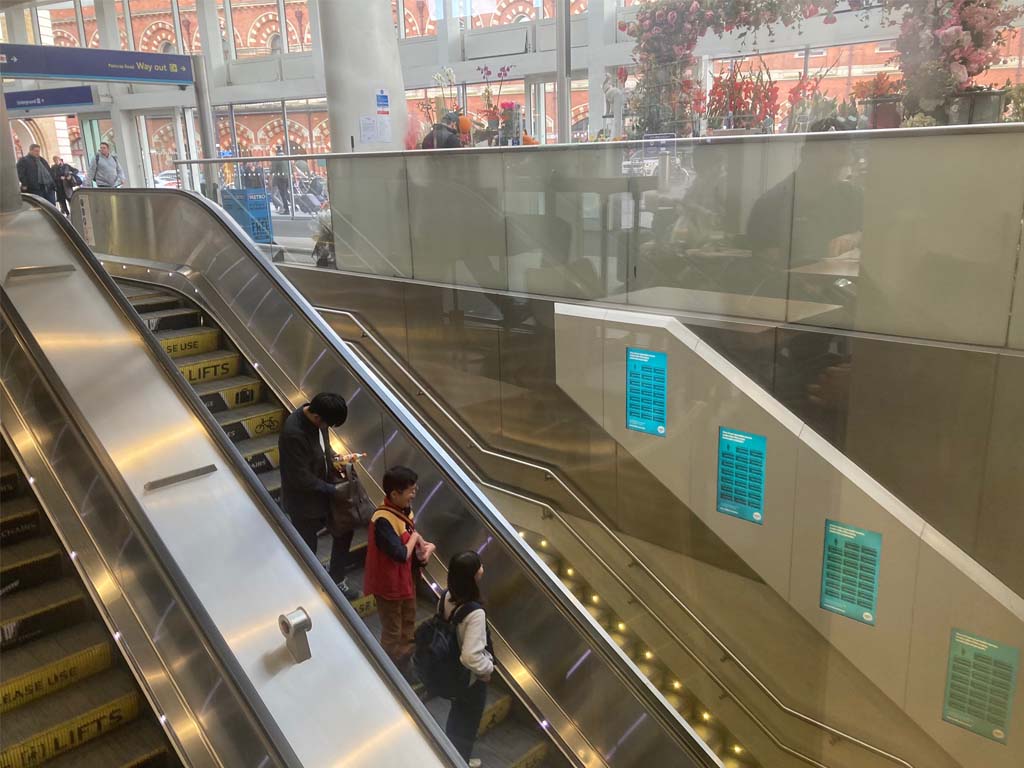 "Coming up the escalators at King's Cross Station today, I was overjoyed to see attention being brought to NF. I felt recognised."
David Ratcliffe, Catering Manager and NF Community Member
"Over the years I have had lots of troublesome neurofibromas removed, in some cases requiring general anaesthetic, and in one case resulting in a nasty post-operative infection. This has on different occasions, fallen under various clinical departments, from dermatologists, to neurologists to oncologists.
Having access to a Specialist NF Nurse would have made this process a lot smoother and I feel I would have seen the right person in the right field. I have had various issues with joints over the years, connected to the hypermobility associated with NF1, so have seen lots of physios for treatment.
Also of course, there is the reaction to the neurofibromas all over my torso, from questions and sometimes rejection on dating sites, to more recently 'Is that monkey pox?'
I have learned to embrace my neurofibromas and celebrate the fact they are part of me."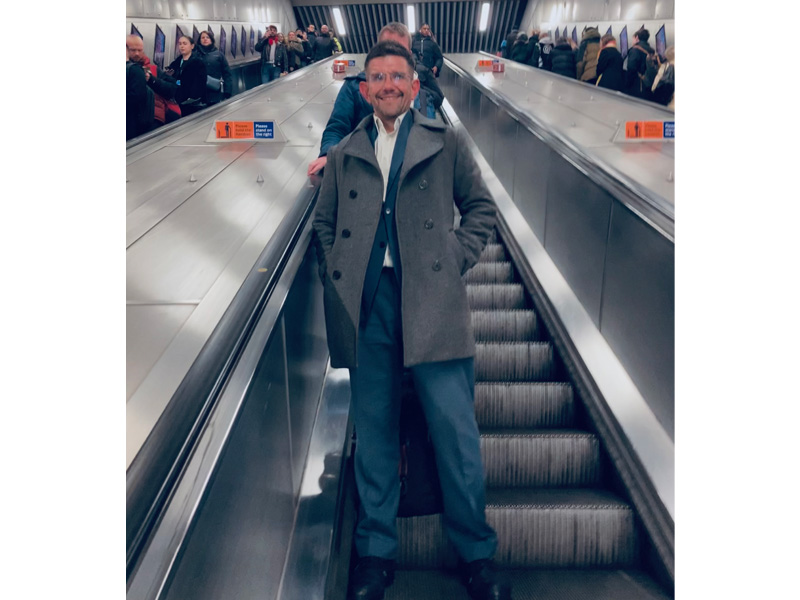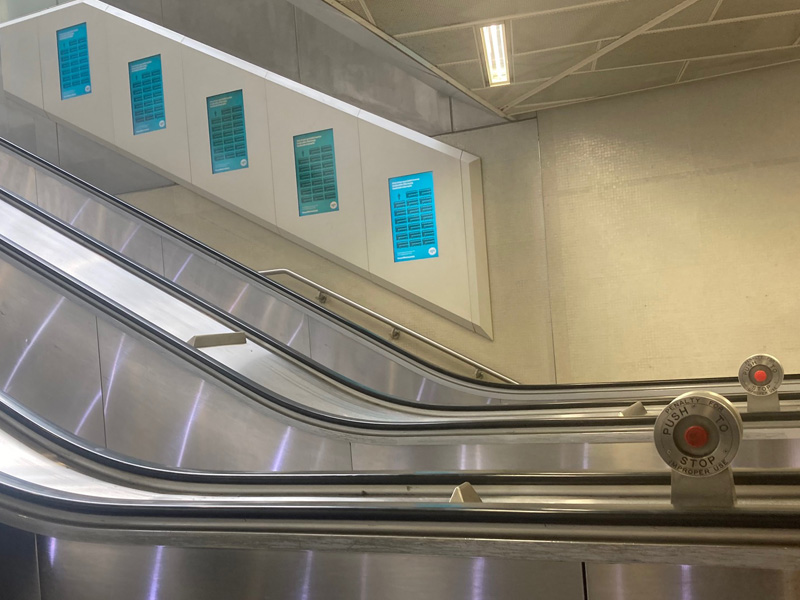 Our awareness campaign for 2023 is live!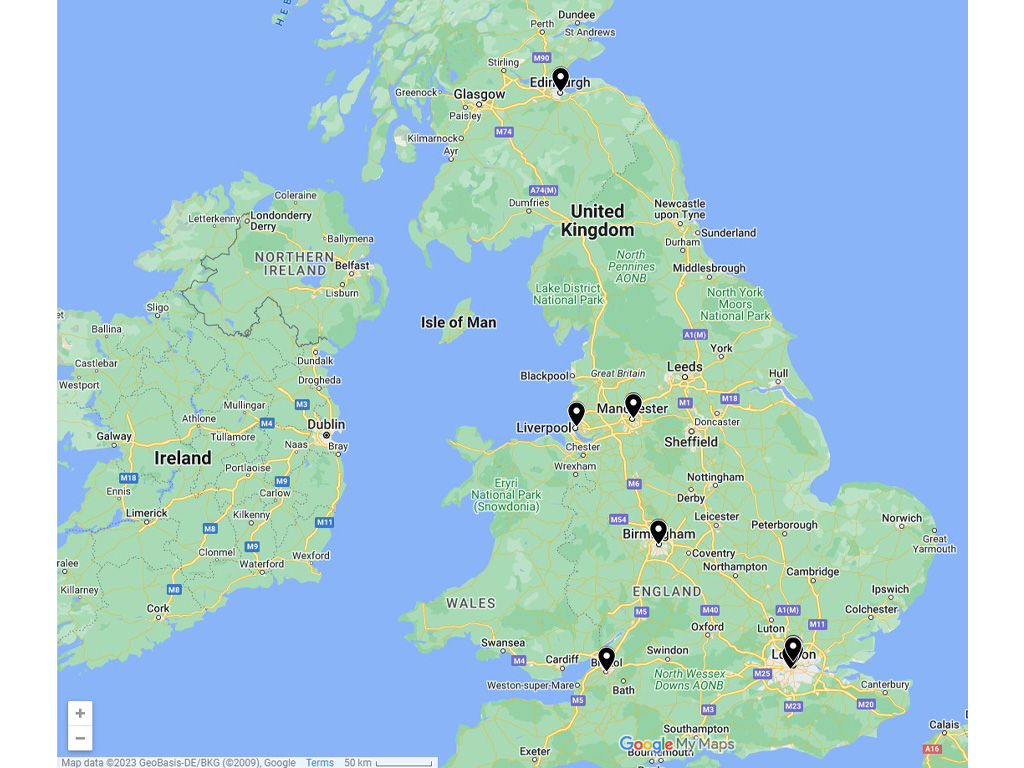 Birmingham New Street; Bristol Temple Meads, Edinburgh Waverley; Liverpool Lime Street, London Clapham Junction, London Kings Cross, London Waterloo and Manchester Piccadilly stations
The first person to email info@nervetumours.org.uk with a photo of our awareness posters from each of the above locations will win a £15 voucher to use in the NTUK Shop. Eight rail stations, eight vouchers to be won!
Tag @nervetumoursuk with #ShineALight2023 in your social posts
A special thank you for the continued support of JCDecaux and Network Rail.
#MakeNFVisible
Location photos 2023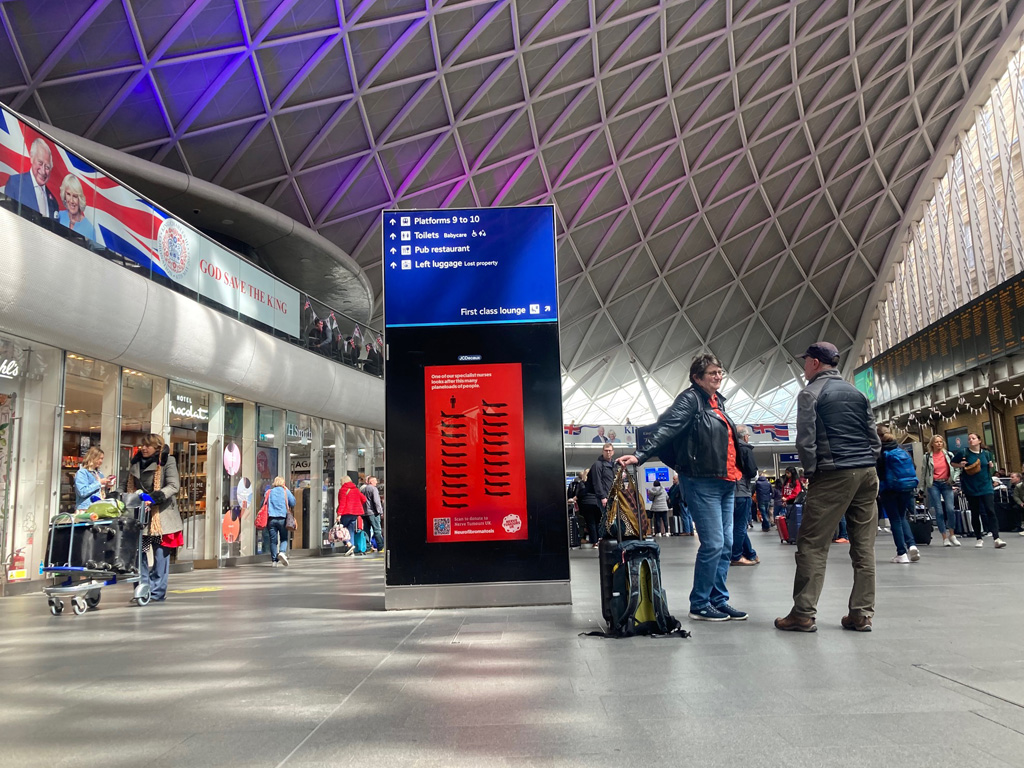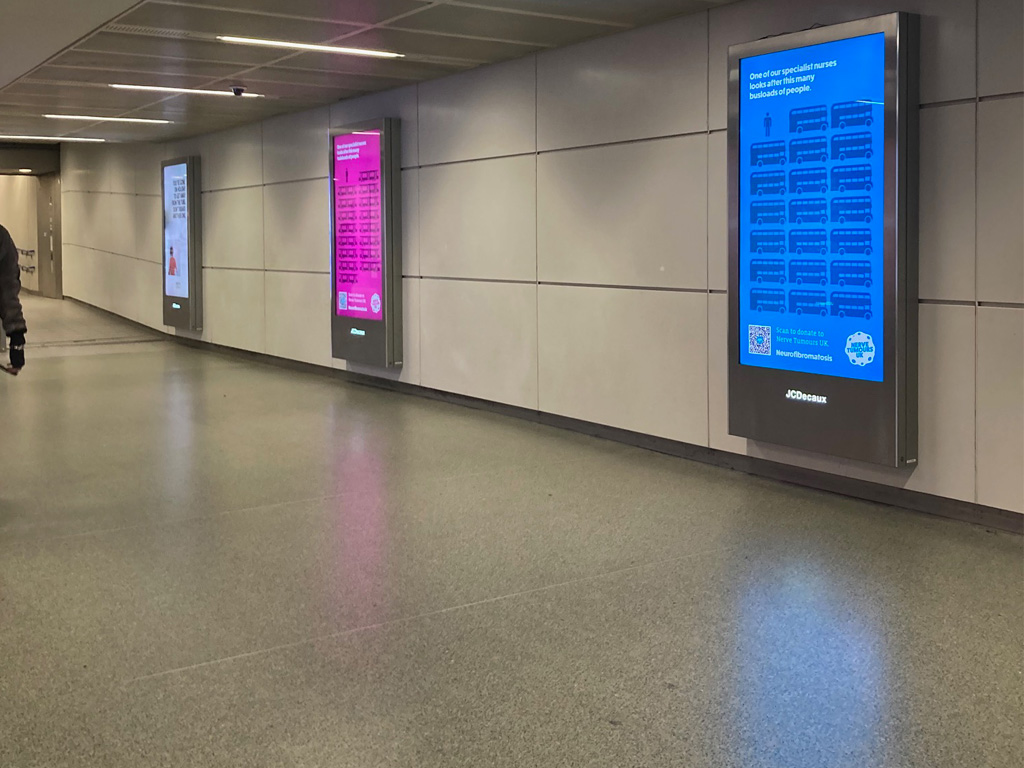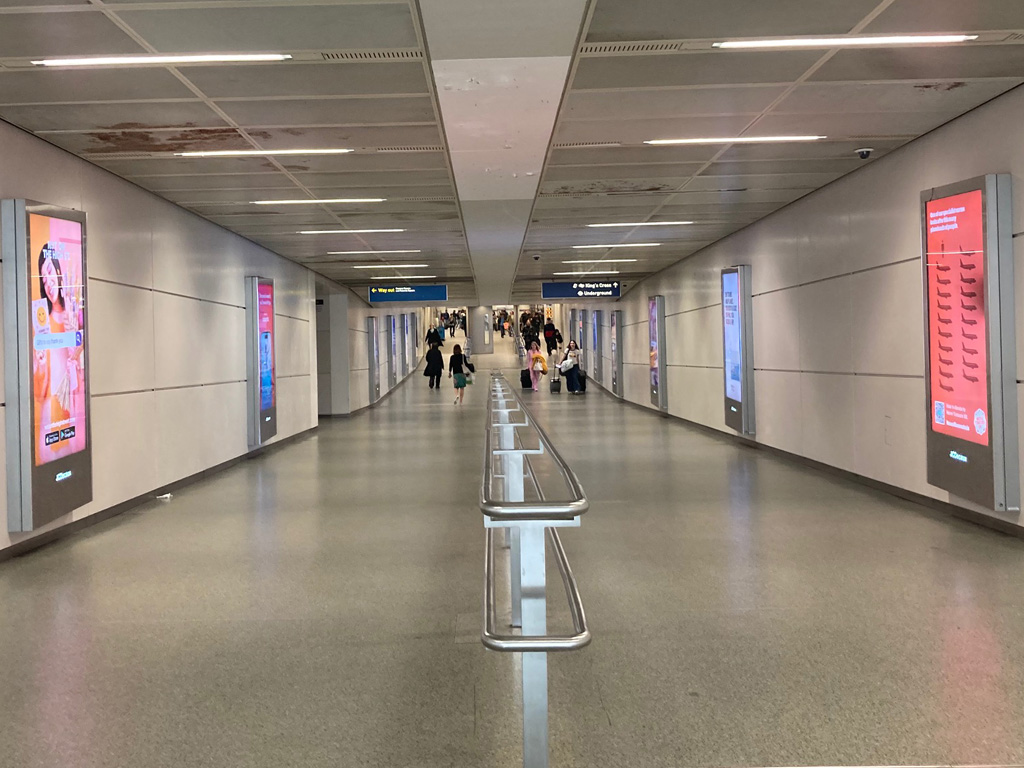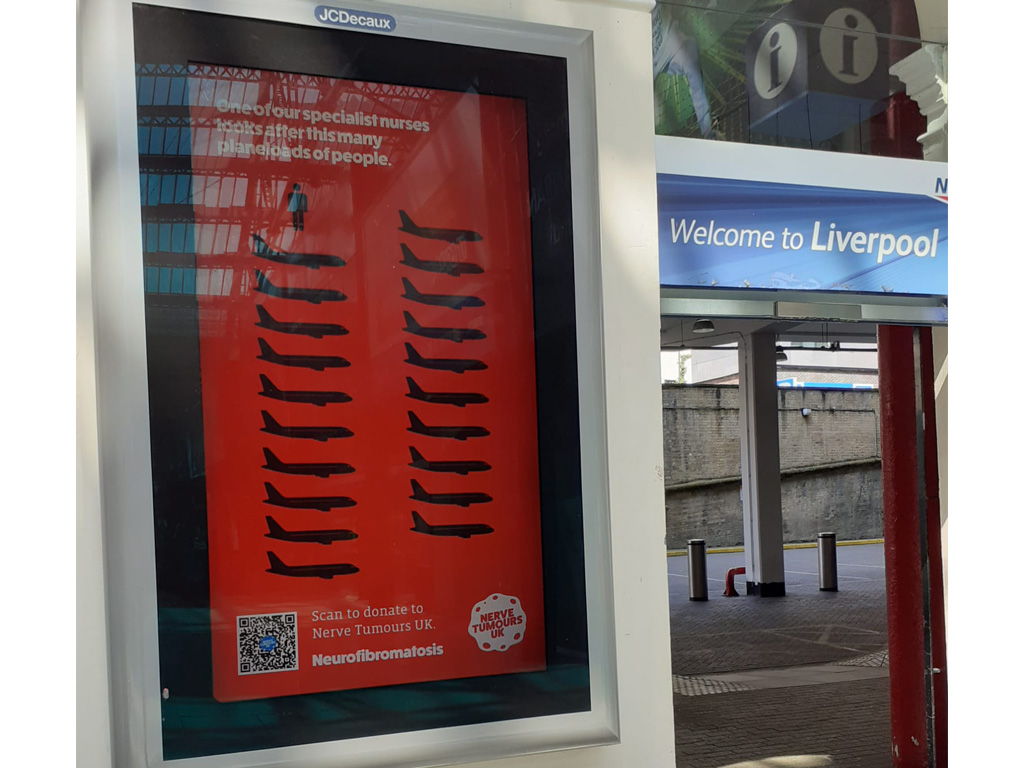 The NTUK Head Office Team on location at London Waterloo Station, the day before World NF Day: 17 May 2023 - flyering and raising awareness of NF amongst the general public.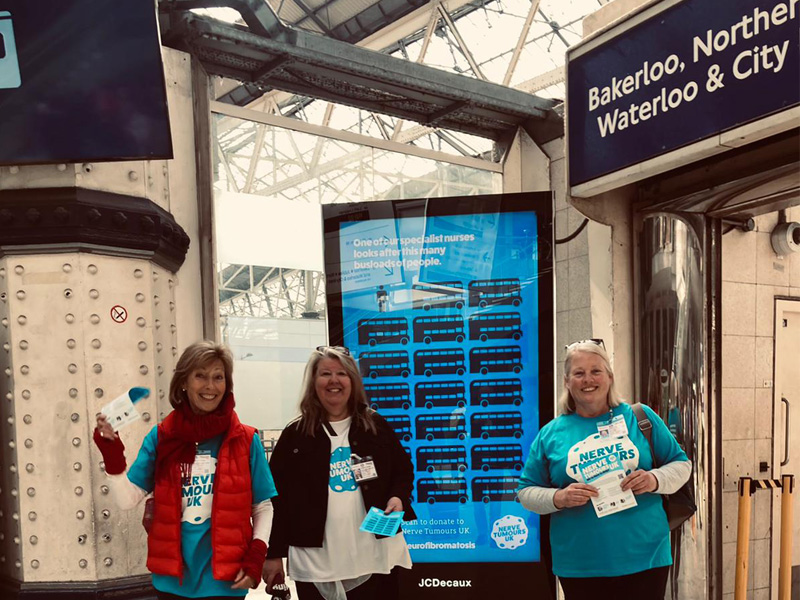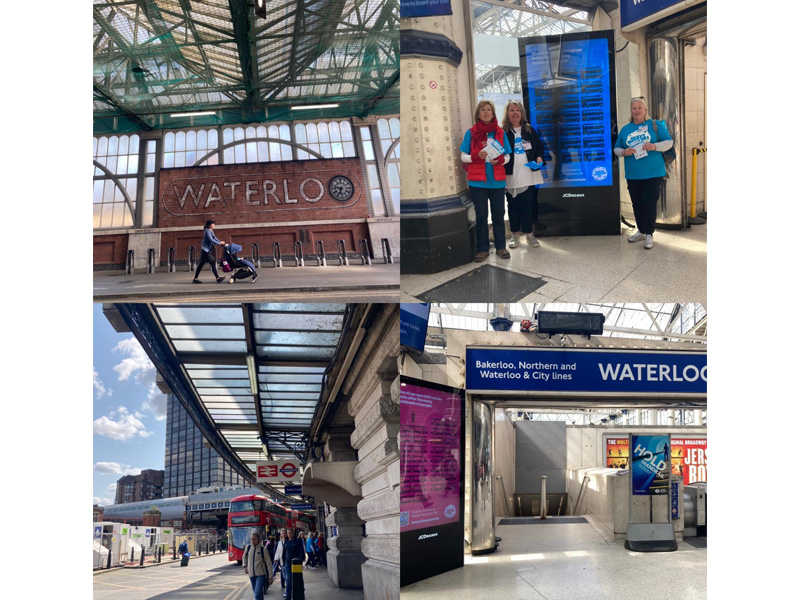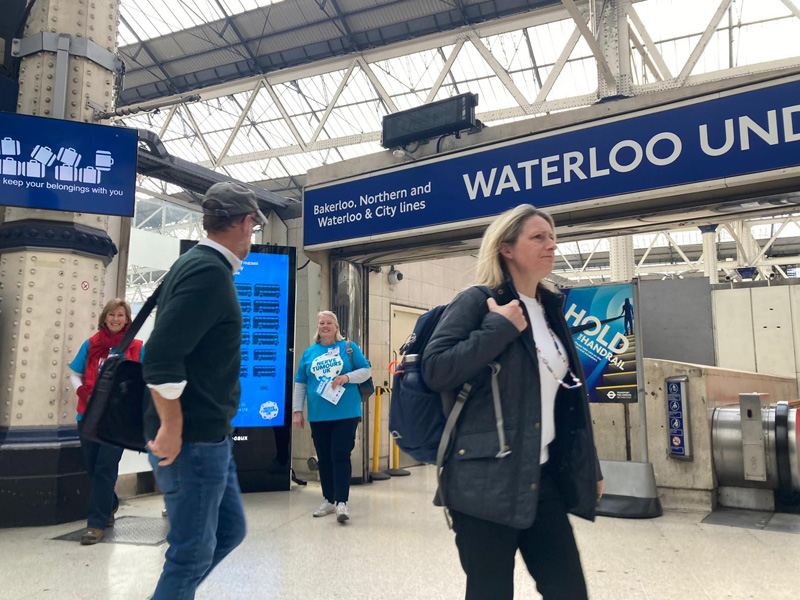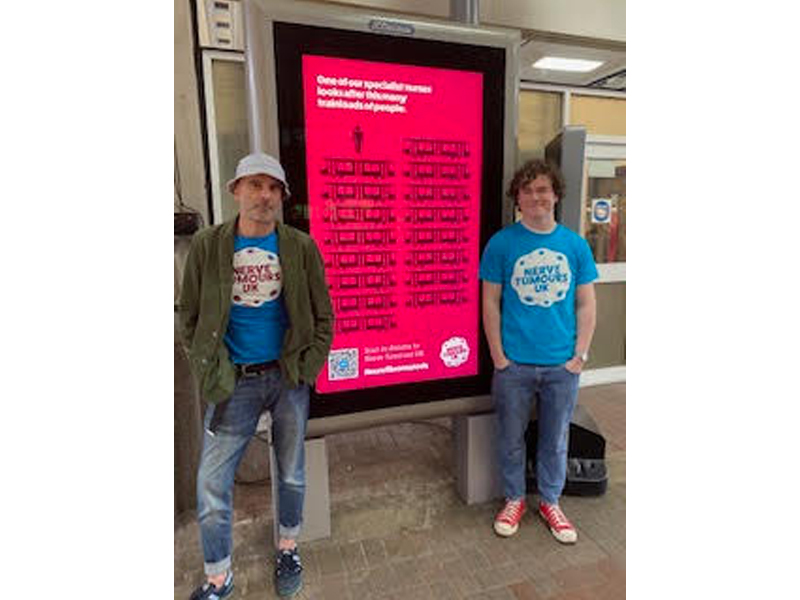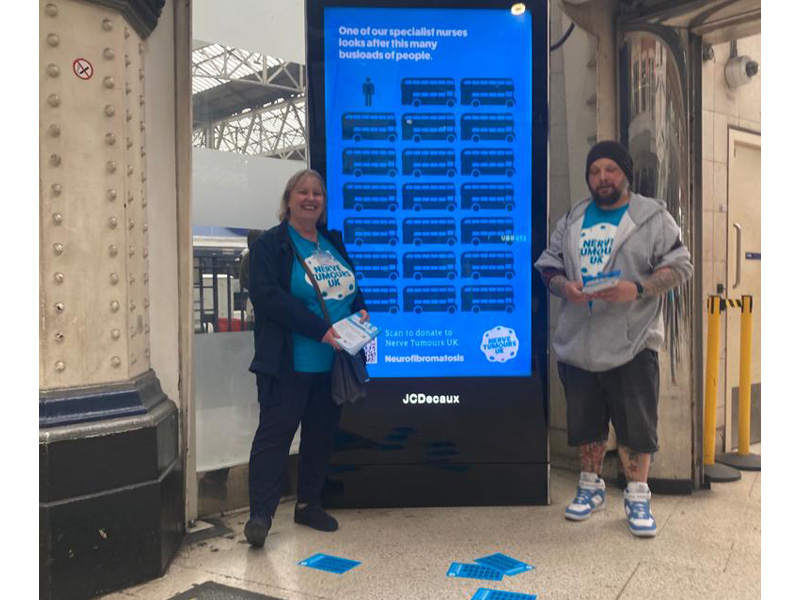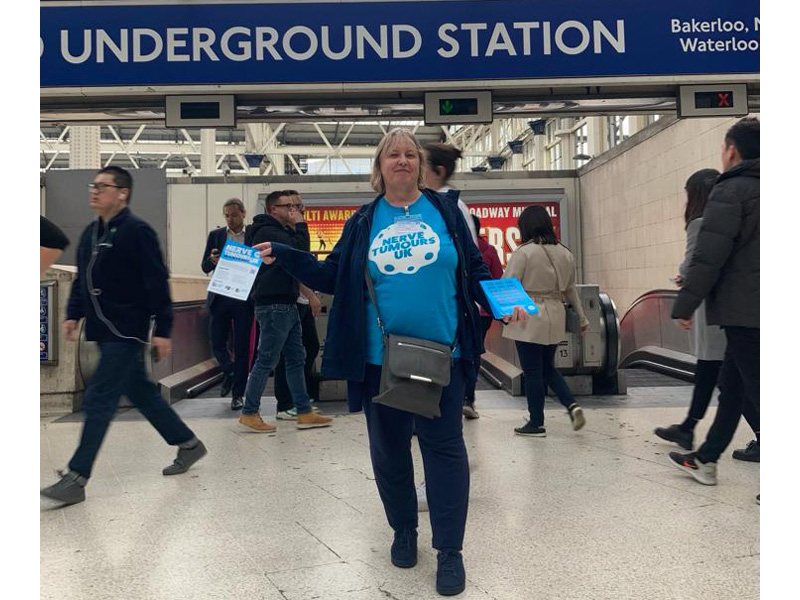 "I do fully understand the huge challenge that we face in raising both the profile of the charity and of NF. And so, I was hugely delighted by the positive response from passengers passing through London Waterloo Station today, taking one of our flyers, and engaging in conversation about Nerve Tumours UK. My thanks must also go to Network Rail, for working with us on this project. "
– Karen Cockburn, Charity Director
Our 2022 Campaign revisited