Pain Management & Mindfulness
Nerve Tumours UK wants to make your life with NF as pain-free as possible so you can live your best life. Our Specialist NF Nurses have helped to advise us on a number of alternative methods of dealing with pain management.
These are just guidelines and options. Consult your Specialist NF Advisor or GP first.
Mindfulness
Itching
Mindfulness is often associated with stress, anxiety, depression, and other mental health topics. But it can also be used to treat a number of other different symptoms including itching.
Mindfulness refers to a state of mind where we pay close attention to the present moment – to the external environment around you, your internal thoughts and feelings, and your physical sensations. It is about being present in the moment, noticing - but not judging or trying to alter - how you feel.
Itching is a common symptom of NF and can lead to irritation and pain. If you want to try some guided meditation specifically to help with itching click on the button below.
You can also use meditation during the day to help manage itching by focusing on your breathing at any point. This is a great way to become mindful in an easy way helping to focus your attention. Watch this short guided meditation video on mindful breathing.
Source: NHS - Every Mind Matters
The British Association of Dermatologists (BAD) have produced a helpful website called skin support which acts as a hub to provide a wealth of information on various skin conditions, self-help materials and support services.
Sleep Deprivation
If you are struggling with sleep, meditation can be a useful tool to overcome this. Meditation for sleep is a specific, guided experience that offers a natural sleep aid all on its own, allowing us to let go of the day—everything that's happened and everything that's been said — so that we can rest the mind while simultaneously resting the body.
Headspace have a playlist specifically for this purpose; click the button below for more info.
Headspace App
Offers guidance on a number of meditation practices and has many playlists available on YouTube
Download the Headspace App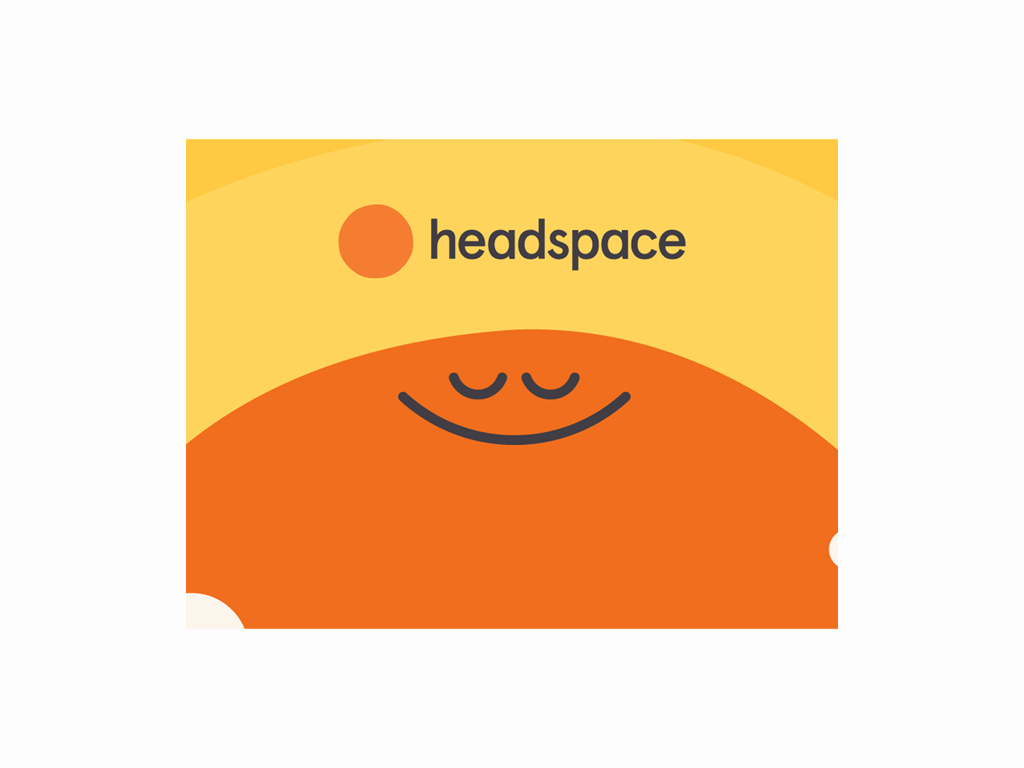 If you are suffering from symptoms of tinnitus the British Tinnitus Association have lots of useful information on how to deal with tinnitus on their website. Including recommending sound enrichment therapy; which uses the deliberate use of any sound to reduce tinnitus awareness or reduce the distress associated with it, they have made a useful guide.
The British Tinnitus Association also have a number of great videos on YouTube which use music or sound enrichment to help ease the symptoms, see below.
Acupuncture
Acupuncture can be used to treat pain, stress, worries and tension. It is recommended as a safe method, following a consultation with your NF specialist or GP.
We have consulted with the British Acupuncture Council to see whether Acupuncture can be used to treat pain symptoms for people diagnosed with NF. They have recommended acupuncture as a safe method to help people with NF as long as no tumours or bumps are directly needled, making sure that the needles are inserted into healthy areas of the skin and that there are no clinical red flags present.
A list of the symptoms that acupuncture can help with are:
Stimulate weakened/damaged nerves
Offer pain relief by relieving pressure
Help with poor circulation
Headache and nausea relief
General or specific pain relief
Helping to give emotional support and addressing anxiety issues
Watch their short video helping to explain acupuncture and its benefits with pain management here:-
You can also find a more detailed information below -
If you think acupuncture may be a helpful treatment and want to find out more information on research and the practice of acupuncture, or to find an acupuncturist near you, please contact the British Acupuncture Council:
The Association of Acupuncture Clinicians represents practitioners who have studied Traditional Acupuncture to degree level.
Neuropathic pain, sometimes in the core of the body, sometimes in the extremities, is often experienced with NF. Acupuncture is a holistic system of treatment that can help the body to relax, release natural anti-inflammatories and reduce pain signals.
Symptoms of NF can be varied and often be present before a diagnosis. They are also ones that might not necessarily lead to a conclusion that something needs further investigation such as headaches, anxiety, stomach aches, worries, behavioural issues and differing timescales of maturity. Some of these symptoms can be related to NF and some of them may be linked to stress.
Acupuncture can help the whole family. It can be difficult to know that someone in the family needs a little more help and understanding. Acupuncture can also be a great natural way of managing stressful situations, reducing worries and tension. Acupuncture cannot cure a condition such as NF but it can help with the symptoms, making day to day life easier and more comfortable.
Acupuncture is an evidence based system of treatment that has a huge amount of research behind it in treating many different symptoms. For more information as well as how to find a qualified practitioner bound by high standards of training, safety and integrity, please visit www.associationofacupunctureclinicians.co.uk where you will find a membership body of dedicated, professional practitioners ready to help.
Consult your Specialist NF Advisor or GP first
We have shortlisted a number of other useful websites that help to provide more information on understanding and managing pain:-