Virtual London Races
Event Date:

Various
Event Location:

Anywhere
Deposit:

£20
Fundraising Target:

£100
(The £20 deposit goes towards your fundraiser. Once you reach your £100 target we will send you a complimentary Nerve Tumours UK T-shirt)
We've been working with our partner Run for Charity to bring you a variety of exciting new activity challenges for you to get involved in, on your London doorstep. See your hometown in a new light by discovering your boroughs or run past London landmarks to get that London look, in your running shoes.
Virtual in the City
It's time to get active and take part in one of our London City Races! Get the London racing experience without the busy-ness. Take on any number of the 5K & 10K challenges and fundraise for Nerve Tumours UK.
Pick your challenge, get your family or existing support bubbles involved and help raise vital funds. Your efforts will help us continue and increase our vital Specialist Neurofibromatosis Network, so we can make sure every person with NF in the UK has support.
The Virtual London Running Challenges take place from Brixton to Greenwich Park!
Register now for the event of your choosing so you do not miss the registration deadline but complete it in your own time and from anywhere – it really couldn't be easier!
The virtual challenge is ongoing and open to registration. To fundraise, set yourself a timeframe by when you want to achieve your goal and let your supporters know.
By registering your interest, you are agreeing to receive information about the upcoming event. Also please be aware by registering your interest this does not guarantee you a place. We will not store your information if you do not receive a place.
By signing up for this event you pledge to raise a minimum of £100 for Nerve Tumours UK. The agreement is not legally binding in the event that the challenge does
not take place on the agreed date or in the time frame due to unforeseen circumstances or cancellations, as well as personal circumstances hindering you from taking part. You can either transfer or postpone the challenge. Regulations by the organiser are in place.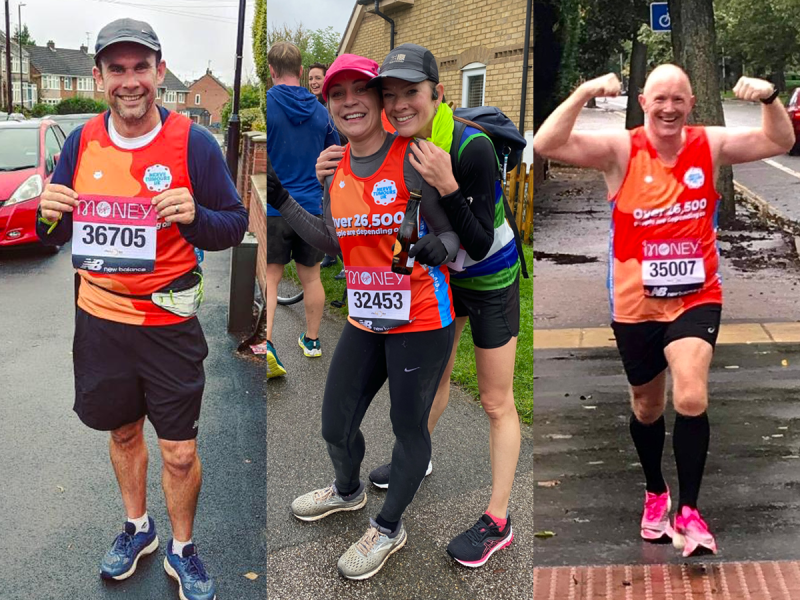 Register for the event of your choosing, complete in your own time and from anywhere – it really couldn't be easier!
How it works:
1) Sign up to your race
2) Complete your run
3) Upload your evidence to Virtual@runforcharity.com on completion
4) Put your feet up
5) Wait for the postman to drop off your medal!

Sign up for your event here!
Evidence Submission
Simply take a picture of your fitness tracker, watch or any other tech device which can show you having completed your challenge and send it via email to virtual@runforcharity.com with your name, the name of the challenge you did and our charity name.
Please note that all International Registrations (outside of the UK) will have to cover a £10 postage fee before the medal is posted.
Do you want to talk to our fundraising team?
Sometimes we just have questions! We understand. Get in touch about our virtual events, or any other event for that matter, at fundraising@nervetumours.org.uk or call 0208 439 1234 and ask for Virtual Challenge Events Fundraising.