Show your support online!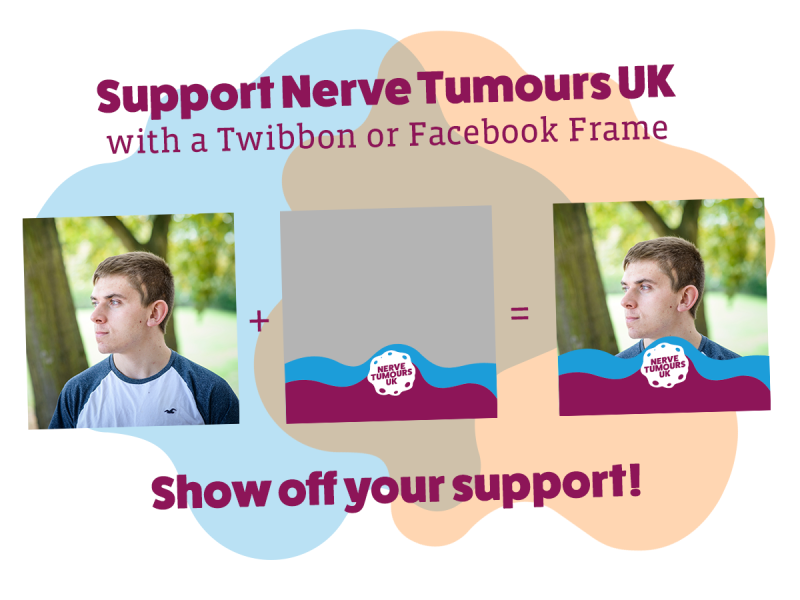 Download and use the assets on this page to customise your social media and fundraising pages!
It's never been so easy to showcase your support online. Click the button below, "Twibbon" for Twitter, or "Facebook Frame" for Facebook, and you can add the Nerve Tumours UK logo to your profile picture!
It's a great way to raise awareness of the charity, and to make people better understand the fight for support for people with NF, the group name for Neurofibromatosis Type 1 (NF1), NF2-related-Schwannomatosis (NF2) and Schwannomatosis (SWN).
JustGiving Fundraising Page/ NTUK Fundraising Hub Cover Photos
Facebook Profile Cover Photos