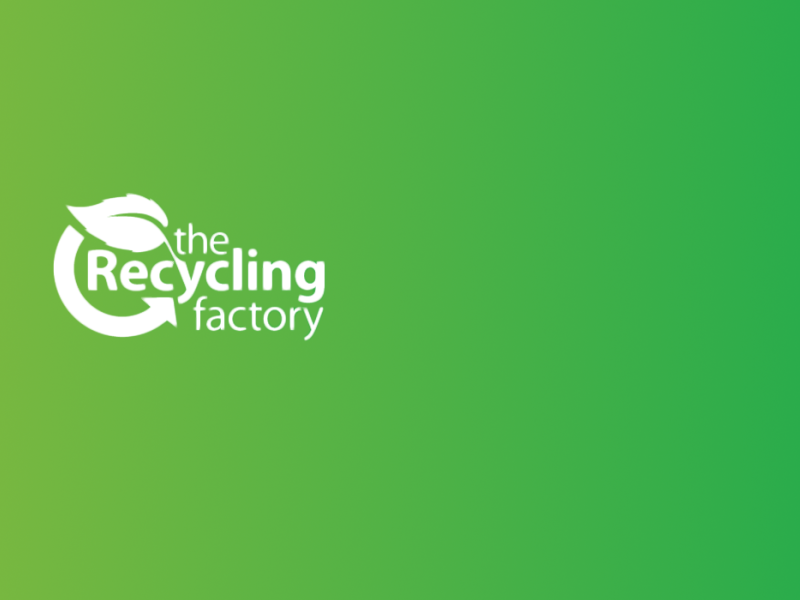 Sign Up! Post It! Get Paid! Choose Nerve Tumours UK!
Whether you are an individual, school or business and recycling in large or small quantities, The Recycling Factory offers you a first-class recycling service.
The Recycling Factory is the industry's largest UK recycling company, collecting over 8 million inkjet cartridges each year and ensuring that products are disposed of in an ethical and environmentally friendly way.
Look through their website to discover the recycling services that they can offer and choose Nerve Tumours UK as your beneficiary by printing out their free postage label. Package your used cartridge and post. You are not only helping the environment but also the 26,500 that are affected with Nerve Tumours in the UK.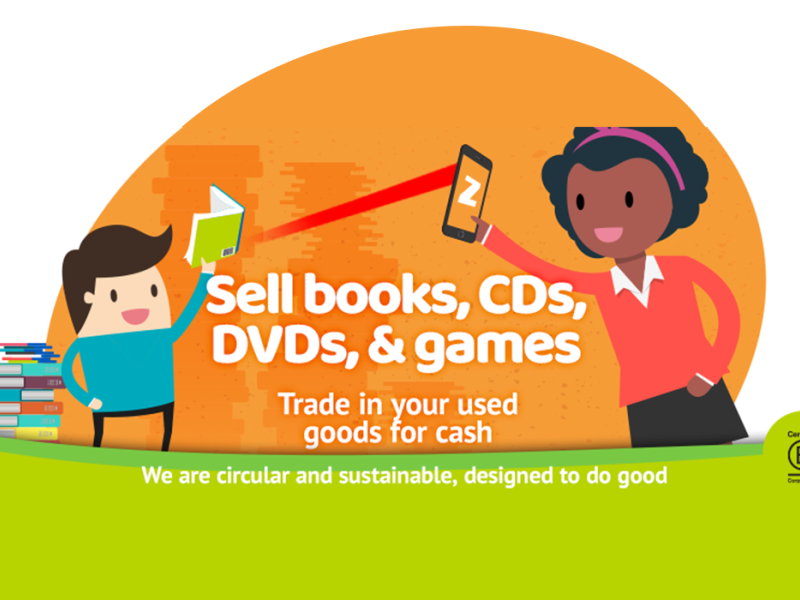 Ziffit is a free online service that instantly values your Books, Games, DVDs and CDs and lets you generate cash quickly. This service makes it quicker than ever to complete a trade.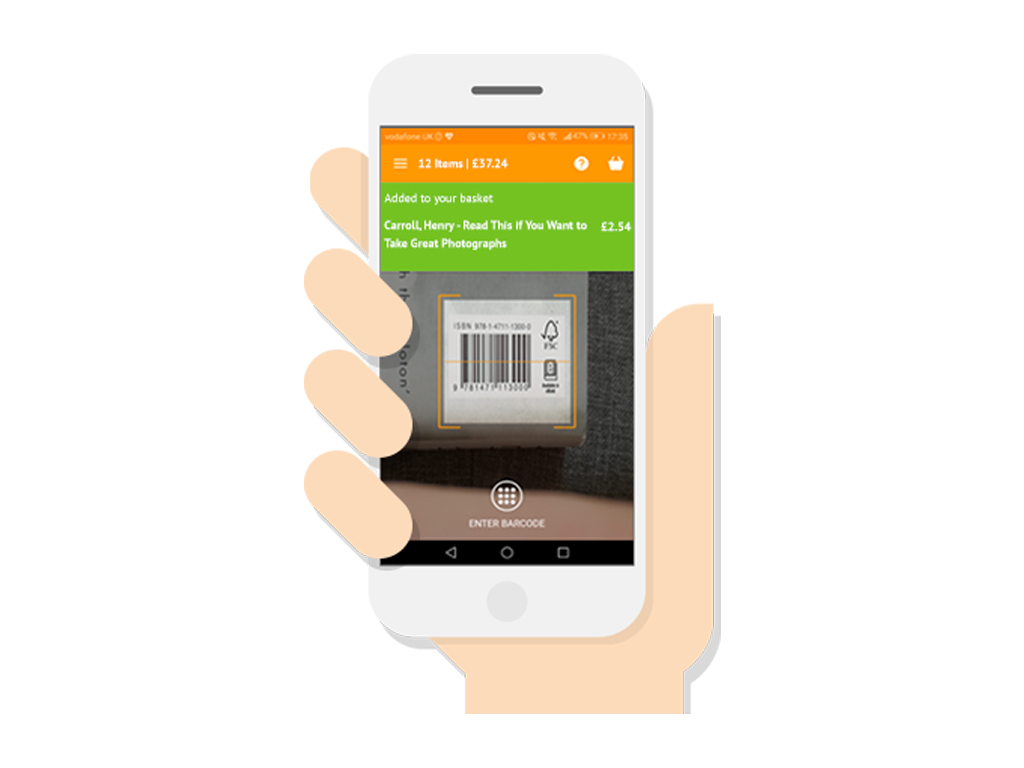 Step 1: Sign Up and download the App
Step 2: Scan your Items
Step 3: Pack your items – use their courier service and finish the trade
Step 4: Get Paid and Donate – choose Nerve Tumours UK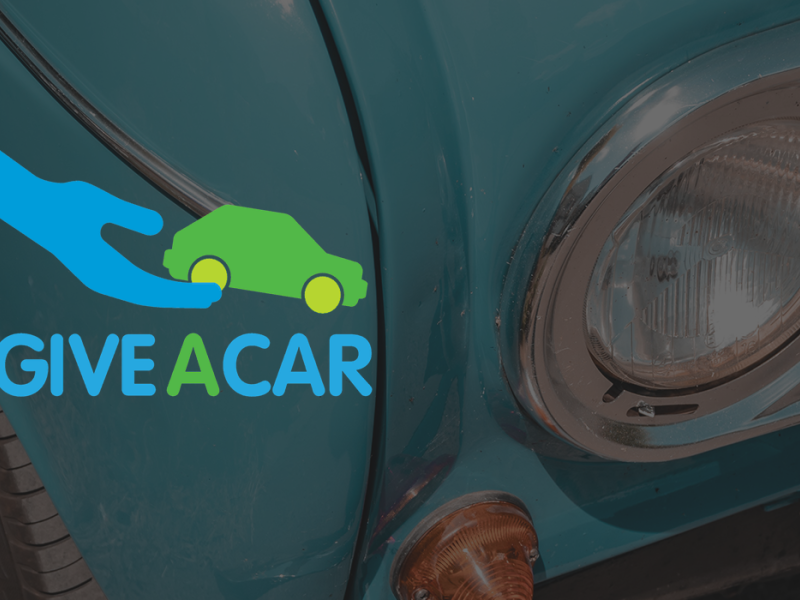 Giveacar is a Social Enterprise; a small business that takes your old unwanted cars and turns them into something good, helping raise money for charities. You can now recycle your old car and raise vital funds for Nerve Tumours UK.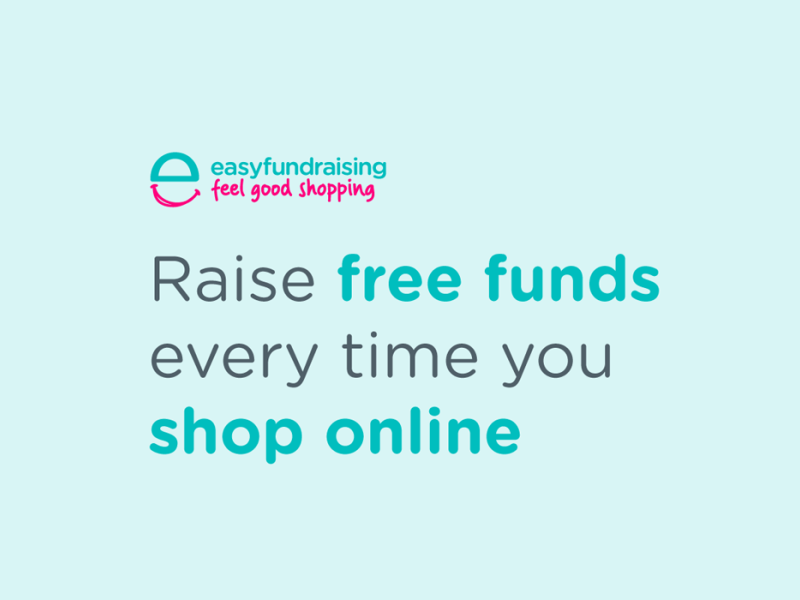 easyfundraising® is the UK's biggest charity shopping fundraising site
It's simple to use and it's free. Since we launched in 2005, we've helped thousands of good causes raise money simply by shopping online. Our community of over 1.8 million loyal supporters has so far raised over £31 million. So why not support Nerve Tumours UK when shopping online.
1. Get started
Choose a cause to support then join for free
2. Start shopping
Visit retailers and then shop online as normal
3. Raise donations
Nerve Tumours UK receives free donations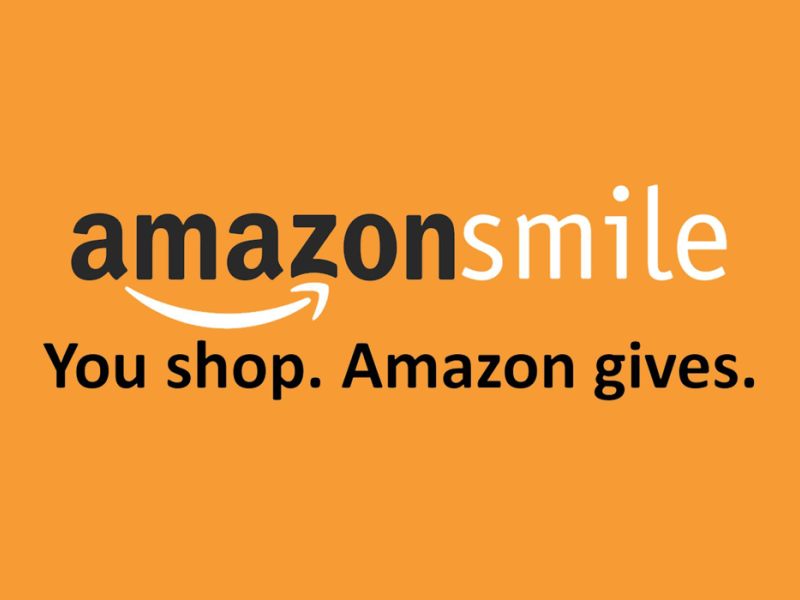 Want to help make a difference while you shop in the Amazon app, at no extra cost to you? AmazonSmile is the same Amazon you know. Same products, same prices, same service.
Simply follow the instructions below to select Nerve Tumours UK as your charity and activate AmazonSmile in the app. Amazon will donate a portion of your eligible mobile app purchases to us.

How it works:
1. Open the Amazon app on your phone
2. Select the main menu (=) & tap on "AmazonSmile" within Programmes & Features
3. Select Nerve Tumours UK as your charity
4. Follow the on-screen instructions to activate AmazonSmile in the mobile app
Give as you Live is an award-winning fundraising platform for UK charities. The service helps people to donate money through their everyday online and in-store shopping, as well as to make direct donations and creating fundraising pages. To date, raising £12,234,619 for thousands of charities.
You can find retailers for 1000's of everyday shopping items, gifts, booking a holiday and ordering office products.
Help Nerve Tumours UK, sign up today and Give As You Live.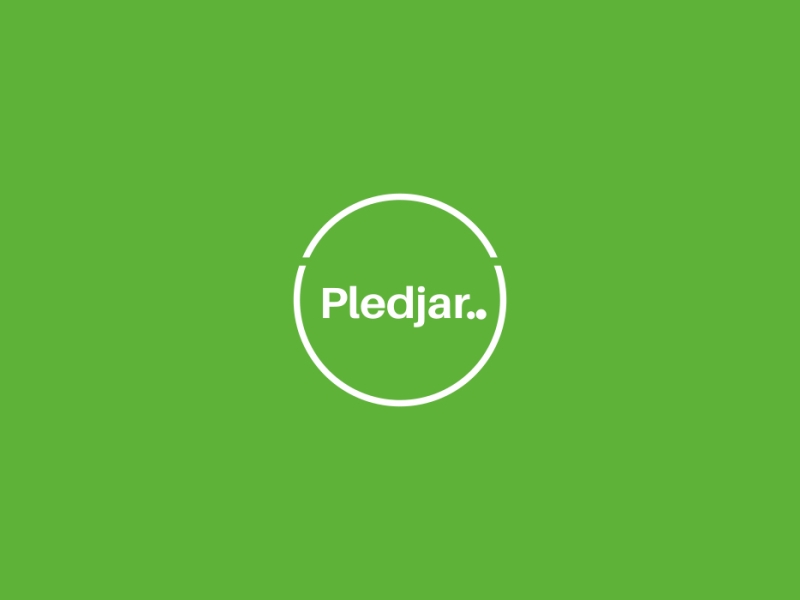 PledJar
In these challenging times, extra pennies can have a big impact and therefore Nerve Tumours UK is proud to be available on Pledjar - a new and innovative mobile app.
Through Pledjar you can securely connect your bank account and round-up your transactions and pass on your 'spare change' to Nerve Tumours UK. Make sure that you stay in control and set yourself a limit. Check how much you donate in your set up at least on a weekly basis.
With Pledjar you can follow our recent campaigns Shining a Light on Neurofibromatosis and give a one-off donation with a click of a finger, without changing how you spend/donate your spare change.
Please download the app and use code NTU001 when asked during sign up, so you can select Nerve Tumours UK as your charity of choice.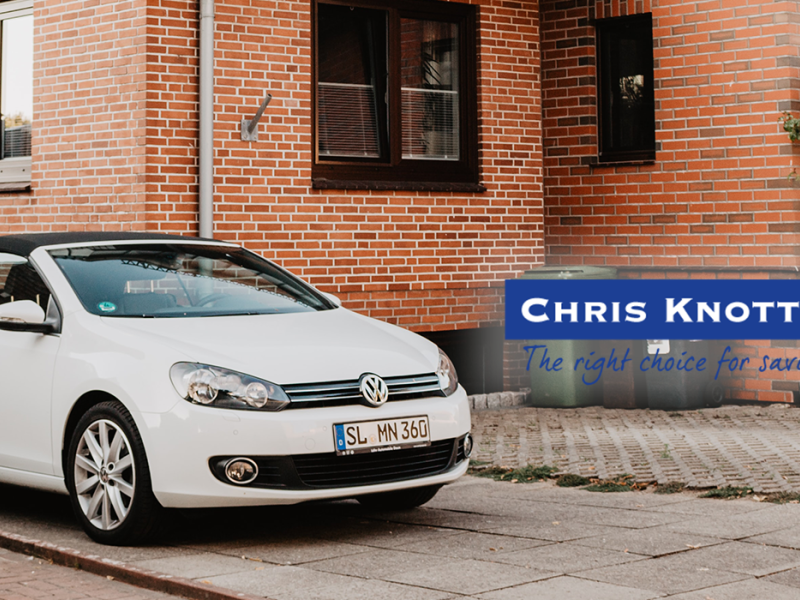 Ethical insurance broker, Chris Knott Insurance, offers you potential savings on both your car and your home cover.
In addition, as a nice extra incentive, when you go through and get cover with Chris Knott Insurance, Nerve Tumours UK receives a quarter of their earnings on your policy. This donation is made on your behalf, but actually costs you nothing, as you'll only switch to Chris Knott if their quote works for you.
Simply request your Charity Supporter car insurance or home insurance quote by calling 0800 917 2274 and mention Nerve Tumours UK to ensure you're added to our account.
Alternatively, you can use these links below to request a quote online.
You're already buying insurance somewhere else but your current provider gives us nothing. Through Chris Knott you can secure this free extra donation to Nerve Tumours UK simply by diverting your insurance spend where the premium justifies it.
For your peace of mind Chris Knott offers the following benefits:
- Competitive premiums for most cars inc. hybrids and classics
- Specific home insurance discount for charity supporters & workers
- Multi-car discounts PLUS loyalty discounts on other products
- Easy access by phone, email or social media
- Personal service from qualified UK insurance experts
- Option to use your own preferred vehicle repairer if you have one
- All the ongoing support you need throughout your time as a customer
- Strong relationships with the UK's leading insurers and Lloyds Syndicates
- Extra savings via a 'Recommend A Friend' scheme
- Donation to Nerve Tumours UK on your behalf for every policy purchased and AGAIN AT EVERY RENEWAL.
Always make sure the product is right for you or you have potential savings on both your car and your home cover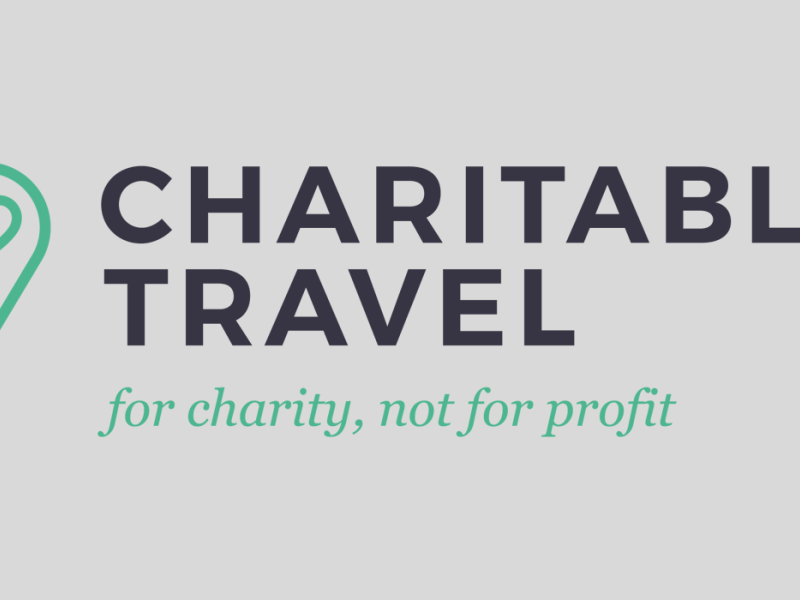 Planning a holiday? With every holiday you book through Charitable Travel, 5% of the total holiday package can be donated to Nerve Tumours UK when choosing us at check out. When the donation is made, Charitable Travel reduces your holiday price by the same agreed amount (5%). You save and donate at the same time.
Whether it's cruises, package holidays or flights, Charitable Travel has you covered. ATOL protected and with no commission – what are you waiting for? Book your holiday and choose Nerve Tumours UK from their dedicated JustGiving portal. Travel, Save and Donate to support the 26,500 people affected by Neurofibromatosis in the UK at no extra cost to you!
Check out the video below for more info:
Nerve Tumours UK only gives you options on these services and products. We do not expect you to purchase any of these products when you might find more suitable options to your needs. We are not responsible for any data you give to these providers - always make sure you understand their terms and conditions. All purchases and participation is carried out at your own risk, Nerve Tumours UK does not take any responsibility.