We are incredibly proud of our unique network of Specialist Neurofibromatosis Nurses & Advisors, who are based within NHS Trusts around the UK.
All of our Specialist Nurses & Advisors are highly qualified professionals with a background in either nursing, social work or occupational therapy. With more funding, the network will continue to grow and develop, both in terms of size and knowledge of Neurofibromatosis.
The importance and value of the network is demonstrated every single day in the unique work of the team with individuals, families, medics, schools, other voluntary organisations and a wide range of other associated professionals.
Specialist NF Nurses & Advisors
To see if there is a Support Specialist in your area, please see the map below or call 07939 046 030 (Mon/Wed), for more information & support.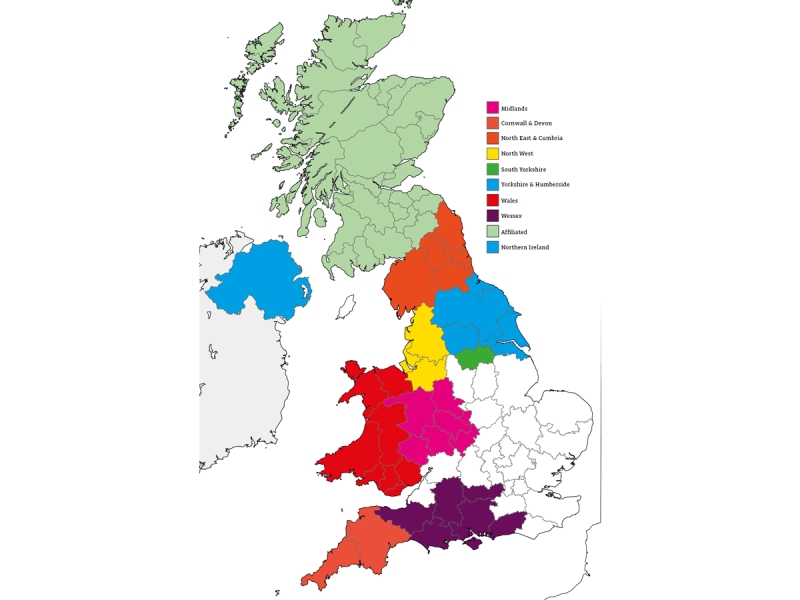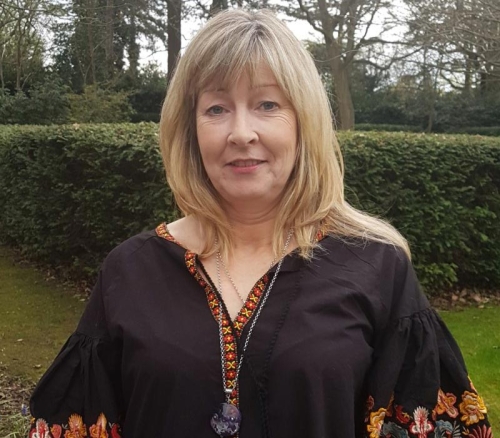 Carolyn Smyth
Carolyn qualified as a Registered General Nurse in 1986 and is based at the Birmingham Women's and Children's Hospital NHS Foundation Trust and is the UK Lead Specialist Neurofibromatosis Nurse. Carolyn has a wide variety of experience including high dependency, community and research nursing. Carolyn has worked in genetics since 1994 on a project with Birmingham University and Diabetes UK trying to identify genes for Type 1 Diabetes. Carolyn started working for the charity in 2000 and has a particular interest in learning difficulties associated with NF1.
Carolyn covers the following regions: Birmingham, West Midlands, Staffordshire, Shropshire.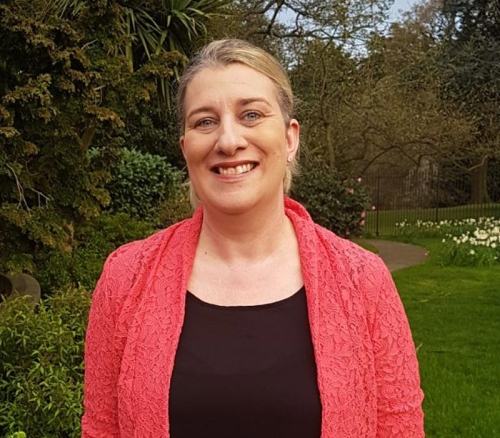 Samantha Gaden
Sam qualified as a learning disability nurse in 2001, she has been community-based since then, working with children and adults in many different specialities. Sam also has substantial experience working as an LD nurse within CAMHS. Furthermore, Sam will be working with adults and children with NF1 and NF2. In addition to being an NF nurse, she is also an ASD Specialist practitioner at Alder Hey Hospital – assessing autism in children and young people.
Sam covers the following regions: Merseyside - up to Cumbria and down to Wales.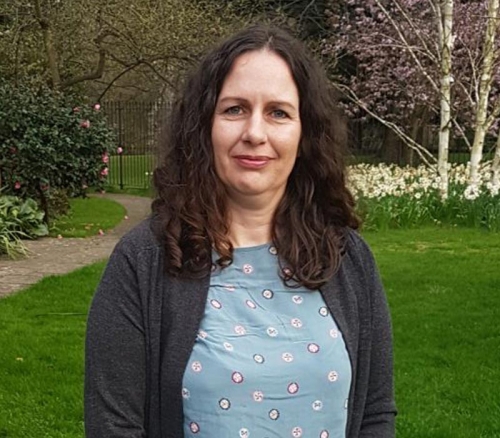 Helen Tomkins
Helen having previously qualified as an Occupational Therapist completed her post-graduate training in Family Therapy and Cognitive Behavioural Therapy. Helen always looks to provide holistic care for her patients.
She is based at the Derriford Hospital in Plymouth and supports those diagnosed with both NF1 and NF2.
Helen covers the following regions: Devon and Cornwall.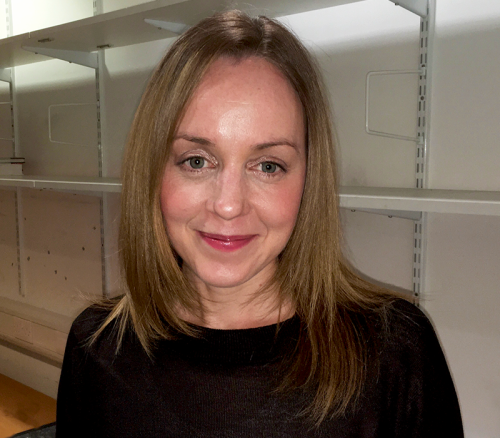 Rachel Beaufort-Jones
Rachel Beaufort-Jones joined us in October 2013. She has a background in Paediatric Nursing and spent many years working in Critical Care. Throughout her clinical experience, she has nursed, supported, counselled and educated children and their families with a diverse range of diseases, disabilities, life-limiting and life-threatening illnesses. Rachel completed an MSc at Newcastle University, which involved an in-depth study of chronic conditions. Rachel works Tuesday to Friday and is based at the Genetics Institute at the Centre for Life in Newcastle working together with Rebecca Rennison. She also works on a Monday for the charity's helpline.
Rachel covers the following regions: North East, Northumberland, Teesside and Cumbria.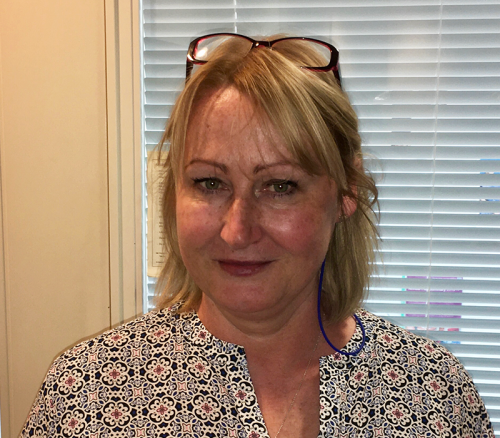 Rebecca Rennison
Rebecca joined the charity in 2018. She joins Rachel at the Genetics Institute at the Centre for Life in Newcastle. She qualified as an RGN in 1993 at Northumbria University and went on to work in anaesthetics and recovery at the Freeman and Royal Victoria Infirmary in Newcastle upon Tyne.
During this period she also completed paediatric nursing. Rebecca has always had an interest in public health and social care and went on to work in addictions services. She has worked within young peoples and adult services in County Durham and Northumberland.
Rebecca covers the following regions: North East, Northumberland, Teesside and Cumbria.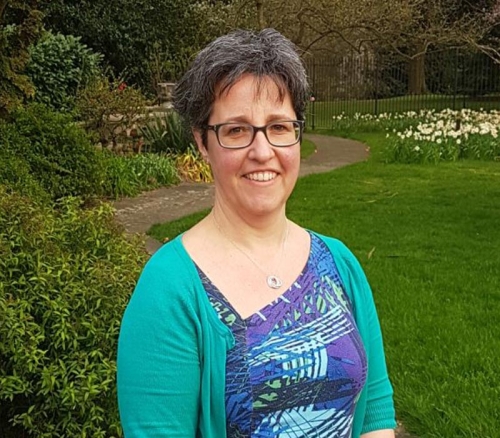 Melanie Murrell
Melanie Murrell currently works at Birmingham Women's Hospital NHS Foundation Trust, working with adults and children who have NF1. Melanie wanted to focus on her career and wanted a new challenge that she thought could apply all her knowledge and experience to that she has gained over the last 23 years.
Melanie covers the following regions: Warwickshire, Worcestershire, Herefordshire & Coventry.
Kirsty Bready
My name is Kirsty Bready. I am the Nurse Specialist based within the West of Scotland Centre for Genomic Medicine at the Queen Elizabeth University Hospital. Our service covers Greater Glasgow, Lanarkshire, Forth Valley, Ayrshire and Arran and Dumfries and Galloway. My work involves supporting patients and their families living with genetic conditions. I see patients with NF1 and NF2 both in the clinic and in the community settings. Often I will visit schools and liaise with social work colleagues and partners in other disciplines or the third sector to help ensure our patients are well informed and have the necessary input in place.
Kirsty covers the following regions: Scotland - Greater Glasgow, Forth Valley, Ayrshire, Arran, Lanarkshire, Dumfries and Galloway.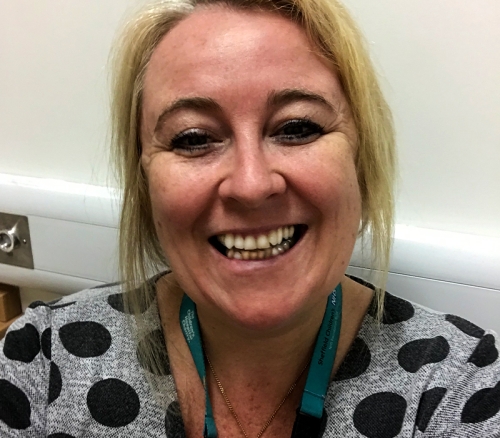 Clare Dhillon
I am a paediatric nurse having gained experience working on a medical ward at Sheffield Children's Hospital. I then trained to become a health visitor, working in the community and developing links within the local area. From there I decided to become a nurse Specialist, working as an ADHD nurse, supporting patients, reviewing their needs both at home and at school.
I now work as a Specialist NF Nurse at Ryegate Children's Centre and support patients and their families.
Clare covers the following regions: Sheffield - South Yorkshire.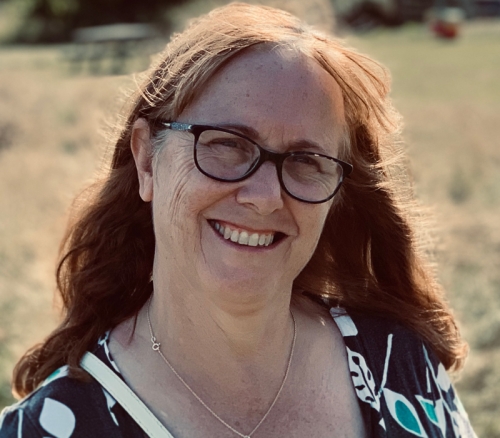 Tracey Kenyon
Tracey initially trained as an adult and paediatric nurse and Health Visitor. After acquiring a range of experience in paediatric nursing she moved into Health Visiting before moving into child development and disability services, initially as a Specialist Health Visitor and latterly as a Nurse Consultant.
Since then, Tracey has been involved in teaching and working for the DWP, but COVID and working from home, has made her realise she wants to return to working with people, the NF community and is now based at Wessex Clinical Genetics Service - Southampton.
Tracey covers the following regions: Hampshire, Dorset, some of West Sussex, Wiltshire and Isle of Wight.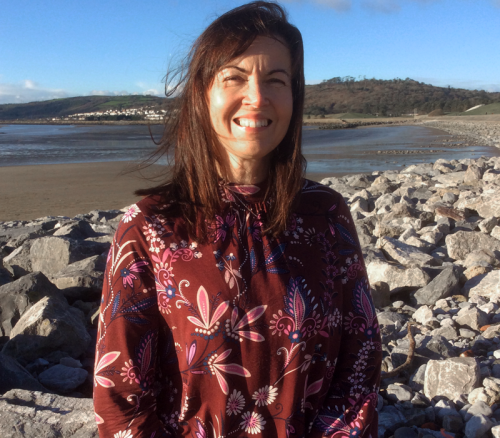 Helen Swann
I qualified as a general nurse in 1985 & moved into midwifery, working there for 16 years before becoming a health visitor in 2006. Throughout my clinical experience, I have nursed, supported & educated families and children with a diverse range of illnesses and conditions in hospital and the community, seeking to initiate change and improve health. I completed an MSc at Cardiff University which involved an in-depth study of children's developmental assessments.
I have now joined the team as the first-ever Specialist NF Nurse for Wales, based at the University Hospital in Cardiff.
Helen covers the following regions: Wales.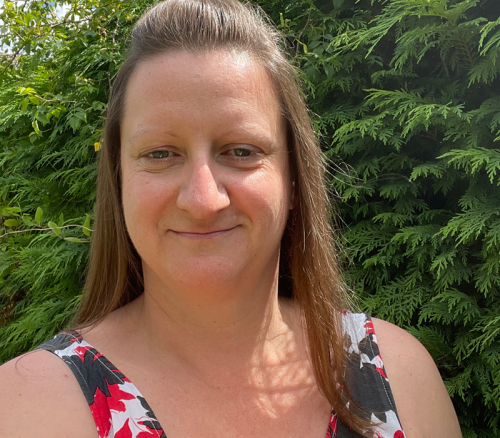 Carol Irving
Carol first qualified as a paediatric nurse in 1996 and worked within children's cancer services, across the West Midlands, becoming a Macmillan Nurse Specialist for teenagers and young adults. After relocating to Yorkshire, she continued in a similar role before moving to work in the community, supporting children remaining in school whilst they received long medication infusions. Most recently, she returned to clinical nursing at her local children's hospice, caring for children and young adults with life-limited and life-threatening conditions and, at the same time, supporting their families.
Carol will be based at the Chapel Allerton Hospital in Leeds and covers the following region: Yorkshire & Humberside.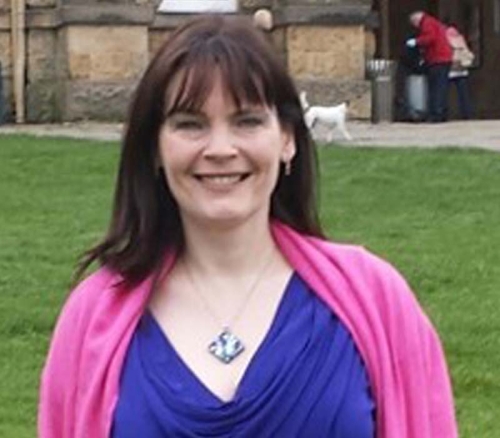 Siobhan Harding-Lester
Siobhan Harding-Lester completed her MSc in Genetic Counselling in 1999 at Manchester University.
She then worked as a Genetic Counsellor in California before returning to the UK in 2004. Since returning to the UK Siobhan has worked as a Genetic Counsellor at Belfast City Hospital, seeing s a wide variety of patients from across Northern Ireland. In 2021 she also accepted the role of lead Genetic Counsellor for NF.
Siobhan is based at Belfast City Hospital and sees patients from all over N. Ireland.
If you have any questions you can reach our Specialist Advisors directly through our helpline - Monday and Wednesday 9am to 5pm