We are incredibly proud of our unique network of Specialist NF Nurses & Advisors, who are based within NHS Trusts around the UK.
All of our Specialist Nurses & Advisors are highly qualified professionals with a background in either nursing, social work or occupational therapy. With more funding, the network will continue to grow and develop, both in terms of size and knowledge of NF, the group name for Neurofibromatosis Type 1 (NF1), NF2-related-Schwannomatosis (NF2) and Schwannomatosis (SWN) .
The importance and value of the network is demonstrated every single day in the unique work of the team with individuals, families, medics, schools, other voluntary organisations and a wide range of other associated professionals.
Specialist NF Nurses & Advisors
To see if there is a Support Specialist in your area, please see the map below or call 07939 046 030 (Mon/Wed/Fri), for more information & support.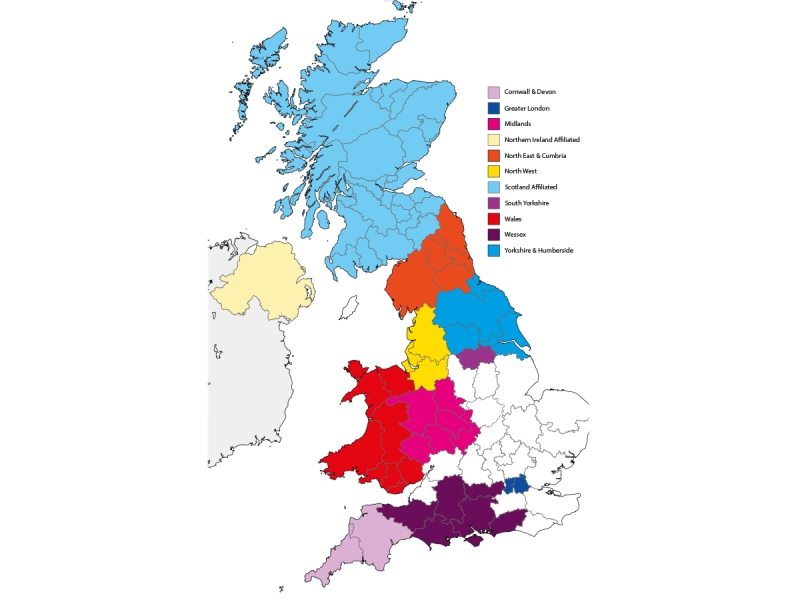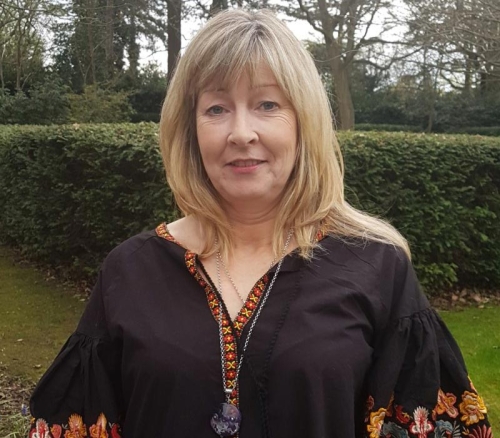 Carolyn Smyth
Carolyn qualified as a Registered General Nurse in 1986 and is based at the Birmingham Women's and Children's Hospital NHS Foundation Trust and is the UK Lead Specialist Neurofibromatosis Nurse.
Carolyn has a wide variety of experience including high dependency, community and research nursing.
Carolyn has worked in genetics since 1994 on a project with Birmingham University and Diabetes UK trying to identify genes for Type 1 Diabetes.
Carolyn started working for the charity in 2000 and has a particular interest in learning difficulties associated with NF1.
Carolyn covers the following regions: Birmingham, West Midlands, Staffordshire, Shropshire.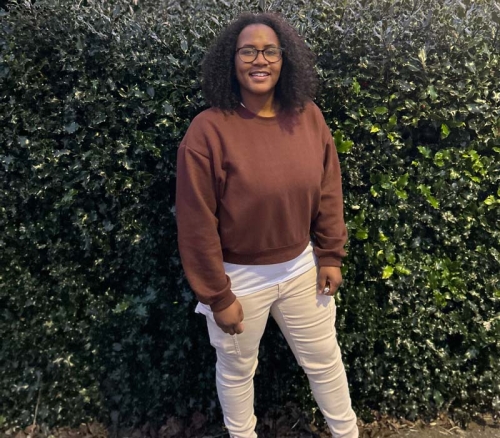 Charmaine Forrester
Charm qualified as a Registered Adult Nurse in 2013. She is our newest member of the team - joining the Charity as a NF1 Clinical Nurse Specialist in January 2023. Charm started her nursing journey on a respiratory ward at GSTT. She then went on to a Stroke and Neuro rehabilitation Ward within the Trust. As a student nurse, she thoroughly enjoyed her placement with the Dermatology department in the minor surgery unit.
Prior to joining the NF1 team she was a Senior Staff Nurse on the Older Persons Assessment Unit at GSTT. It was at this ward where her previous experience allowed her to amalgamate caring for patients clinically and pastorally. Charm has a passion for equality and diversity with positive well-being and patient education being at the forefront of her practice, promoting awareness and guidance to successfully manage long term conditions.
Charm is based at Guys and St Thomas' (GSTT) in London, looking after patients in Greater London & within the M25.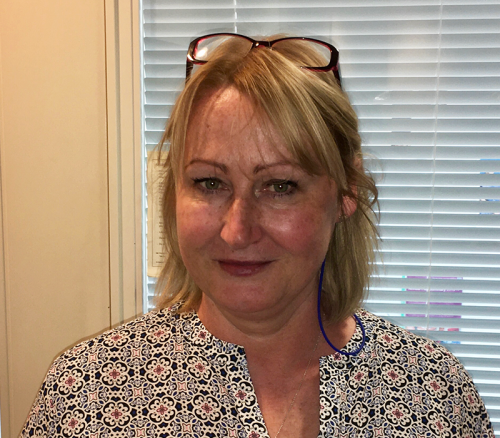 Rebecca Rennison
Rebecca joined the charity in 2018. She works at the Genetics Institute at the Centre for Life in Newcastle.
She qualified as an RGN in 1993 at Northumbria University and went on to work in anaesthetics and recovery at the Freeman and Royal Victoria Infirmary in Newcastle upon Tyne.
During this period she also completed paediatric nursing. Rebecca has always had an interest in public health and social care and went on to work in addictions services. She has worked within young peoples and adult services in County Durham and Northumberland.
She also works on Monday and Friday for the charity's helpline.
Rebecca covers the following regions: North East, Northumberland, Teesside and Cumbria.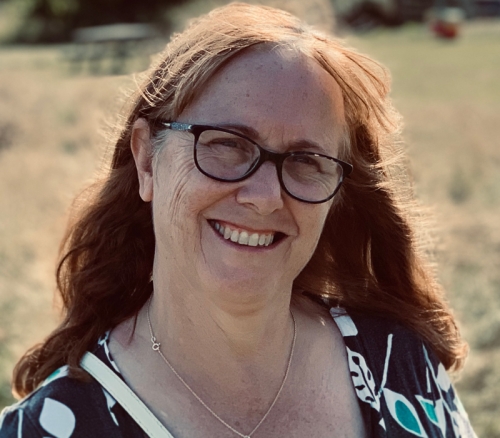 Tracey Kenyon
Tracey initially trained as an adult and paediatric nurse and Health Visitor. After acquiring a range of experience in paediatric nursing she moved into Health Visiting before moving into child development and disability services, initially as a Specialist Health Visitor and latterly as a Nurse Consultant.
Since then, Tracey has been involved in teaching and working for the DWP, but COVID and working from home, made her realise she wanted to return to working with people, the NF community and is now based at Wessex Clinical Genetics Service - Southampton.
Tracey covers the following regions: Hampshire, Dorset, some of West Sussex, Wiltshire and Isle of Wight.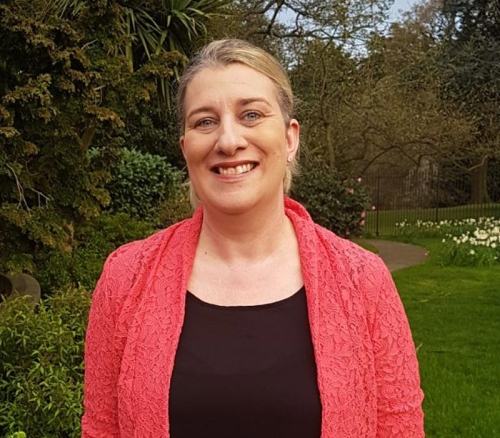 Samantha Gaden
Sam qualified as a learning disability nurse in 2001, she has been community-based since then, working with children and adults in many different specialities.
Sam also has substantial experience working as an LD nurse within CAMHS.
Furthermore, Sam will be working with adults and children with NF1 and NF2.
In addition to being an NF nurse, she is also an ASD Specialist practitioner at Alder Hey Hospital – assessing autism in children and young people.
Sam covers the following regions: Merseyside - up to Cumbria and down to Wales.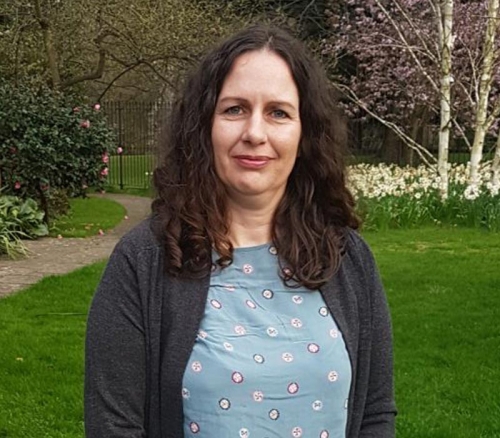 Helen Tomkins
Helen having previously qualified as an Occupational Therapist completed her post-graduate training in Family Therapy and Cognitive Behavioural Therapy.
Helen always looks to provide holistic care for her patients.
She is based at the Derriford Hospital in Plymouth and supports those diagnosed with both NF1 and NF2.
Helen covers the following regions: Devon and Cornwall.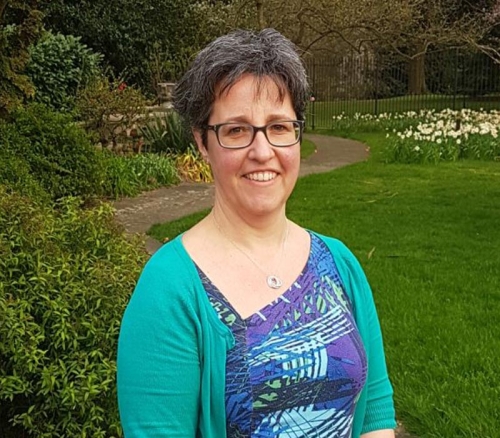 Melanie Murrell
Melanie Murrell currently works at Birmingham Women's Hospital NHS Foundation Trust, working with adults and children who have NF1.
Melanie wanted to focus on her career and wanted a new challenge that she thought could apply all her knowledge and experience to that she has gained over 30 years.
Melanie covers the following regions: Warwickshire, Worcestershire, Herefordshire & Coventry.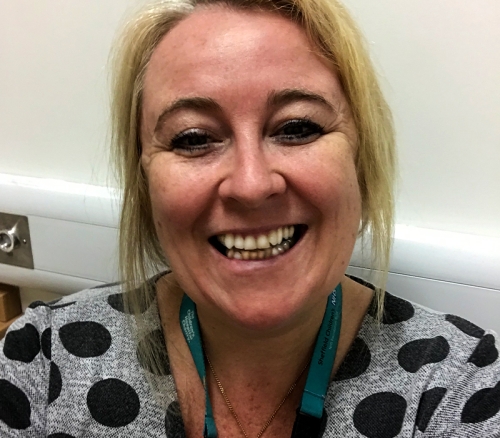 Clare Dhillon
I am a paediatric nurse having gained experience working on a medical ward at Sheffield Children's Hospital. I then trained to become a health visitor, working in the community and developing links within the local area. From there I decided to become a nurse Specialist, working as an ADHD nurse, supporting patients, reviewing their needs both at home and at school.
I now work as a Specialist NF Nurse at Ryegate Children's Centre and support patients and their families.
Clare covers the following regions: Sheffield - South Yorkshire.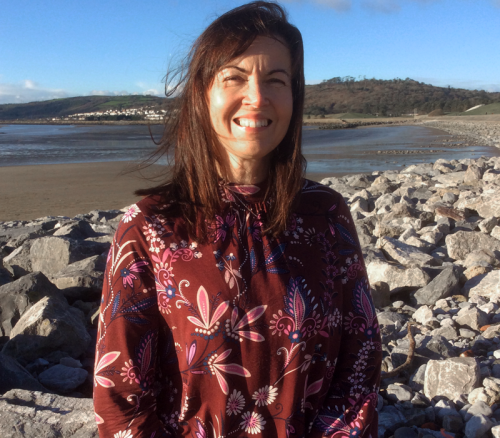 Helen Swann
I qualified as a general nurse in 1985 & moved into midwifery, working there for 16 years before becoming a health visitor in 2006.
Throughout my clinical experience, I have nursed, supported & educated families and children with a diverse range of illnesses and conditions in hospital and the community, seeking to initiate change and improve health. I completed an MSc at Cardiff University which involved an in-depth study of children's developmental assessments.
I have now joined the team as the first-ever Specialist NF Nurse for Wales, based at the University Hospital in Cardiff.
Helen covers the following regions: Wales.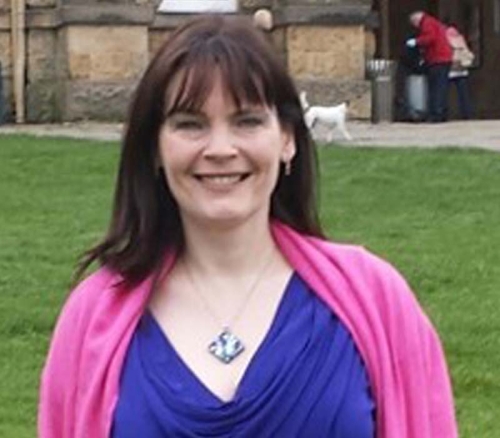 Siobhan Harding-Lester
Siobhan Harding-Lester completed her MSc in Genetic Counselling in 1999 at Manchester University.
She then worked as a Genetic Counsellor in California before returning to the UK in 2004. Since returning to the UK Siobhan has worked as a Genetic Counsellor at Belfast City Hospital, seeing s a wide variety of patients from across Northern Ireland.
In 2021 she also accepted the role of lead Genetic Counsellor for NF.
Siobhan is based at Belfast City Hospital and sees patients from all over N. Ireland.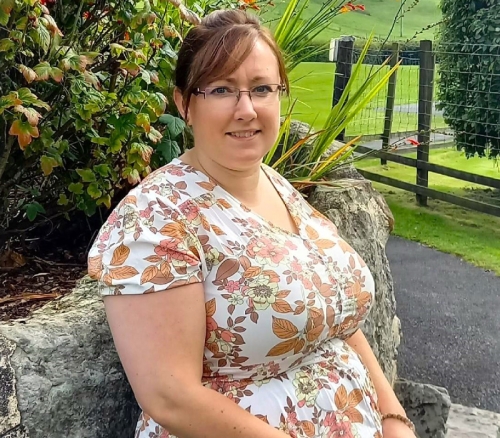 Sarah Cockroft
My name is Sarah, and I am a Clinical Nurse Specialist (CNS) for NF1. I am based in Leeds supporting families across Yorkshire and the Humber region.
I qualified as a children's nurse in 2011. My nursing background includes five years in respiratory nursing; a year of this as a CNS in home ventilation. I then moved into children's palliative care for six years; I worked as a Practice Educator and then as a CNS in hospice settings.
I am very passionate about caring for patients holistically and working with the wider family. I have experience caring for children and young adults with long term conditions and supporting families through uncertain times.
Over the years I have learnt so much from patients and families and feel very privileged to have met such courageous and inspiring individuals.
In my CNS NF1 role, I will share my experiences and look forward to continually learning from patients, their families and the wider team.
If you have any questions you can reach our Specialist Advisors through our helpline - Monday, Wednesday and Friday 9am to 5pm