We are in constant contact with a group of leading Neurofibromatosis doctors who share a professional interest and knowledge of Neurofibromatosis Type 1 and 2.
They collectively and individually advise the charity and act as a resource for the Specialist Support Network and other less experienced doctors.
They advise the charity about medical research, ensure our information is accurate and up to date, and support some of our national events. We are grateful for their advice and support. They are our eyes and ears and can alert us to new developments within the international medical community working with nerve tumours.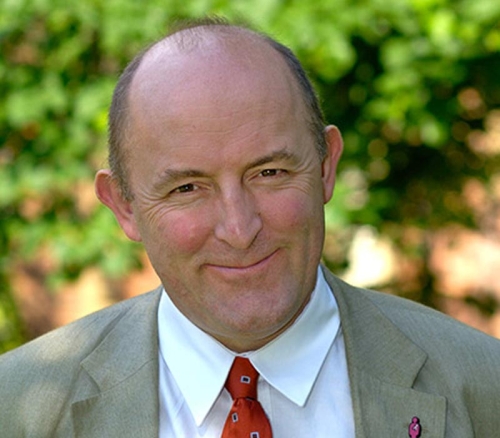 Prof Gareth Evans
Professor Evans has established an international reputation in clinical and research aspects of cancer genetics, particularly in neurofibromatosis and breast cancer. He has developed a clinical service for cancer genetics in the North West Region of England, which is nationally regarded. He is an important opinion leader nationally through membership of committees and was chairman of the NICE Familial Breast Cancer Guideline Development Group and is now the clinical lead. Prof Evans has raised millions of pounds in NHS provisions and research grants, and successfully started the National NF2 service that began in 2010.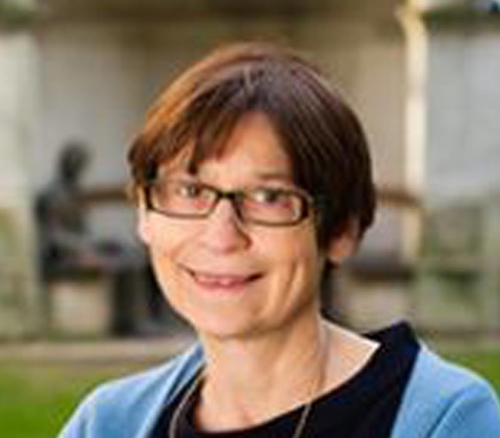 Prof Rosalie Ferner
Professor at Guy's and St. Thomas' NHS Foundation Trust / IOPPN King's College London. She was the 2016 recipient of the European Theodor Schwann award for contribution to Neurofibromatosis. She was London lead for NF2 from 2010-2014 and is the current national lead for the multidisciplinary Complex Neurofibromatosis 1 service.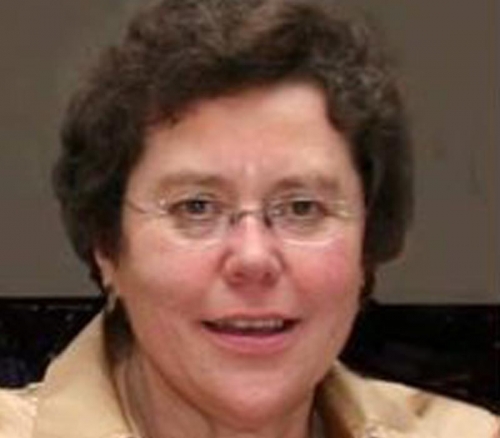 Dr Sue Huson
Dr Huson was one of the leading names in Neurofibromatosis nationally, and a Consultant Clinical Geneticist, based at St Mary's Hospital in Manchester. She specialised completely in the diagnosis and management of the different forms of neurofibromatosis. She was the clinical lead for the North of England nationally commissioned Complex NF1 service and worked alongside Professor Gareth Evans who leads the Northern NF2 service. She has since retired but remains an active contributor to the Neurofibromatosis community.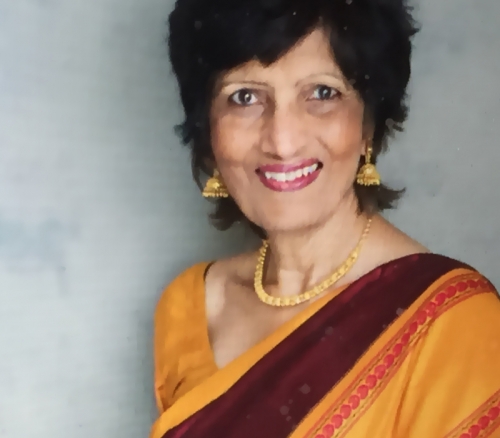 Prof Meena Upadhyaya OBE
Professor Meena Upadhyaya OBE obtained her PhD from Cardiff University and completed a fellowship with the Royal College of Pathologists (RCPath). She is an honorary distinguished professor in Medical Genetics at Cardiff University, Wales.
Her research career focused on many genetic disorders, especially neurofibromatosis type I (NF1) and facioscapulohumeral muscular dystrophy. She has published 200 papers and has edited 3 books on NF1. She was awarded the European Theodore Schwann award for her outstanding contributions to NF1 research in 2013, OBE in 2016 and Saint David Award in 2017.
She is a Fellow and Council member for the Learned Society of Wales and the Royal College of Pathologists.
Meena is an avid advocate for promoting equality, diversity, community cohesion, and integration. She is the founder and Chair of the Ethnic Minority Welsh Women Achievement Association (EMWWAA) and the Ethnic Minority Women in Welsh Healthcare (EMWWH).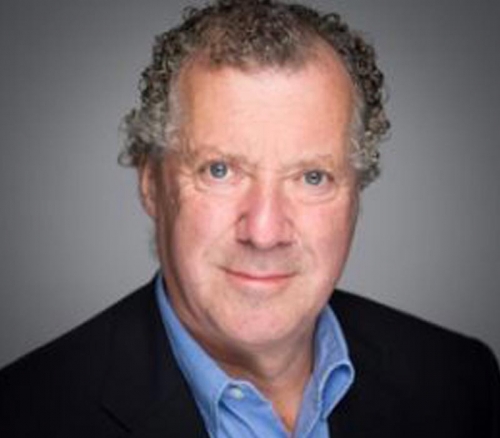 Prof Jeremy Fairbank
Jeremy graduated from Cambridge University and St Thomas's Hospital Medical School in London. He was trained in a Spine Fellowship at Oswestry, where he wrote his MD thesis on the facet joint. Jeremy is Professor of Spinal Surgery at the Nuffield Department of Orthopaedics, Rheumatology, and Musculoskeletal Sciences. He has just retired as a spinal surgeon from the Spinal Unit, Oxford University Hospitals.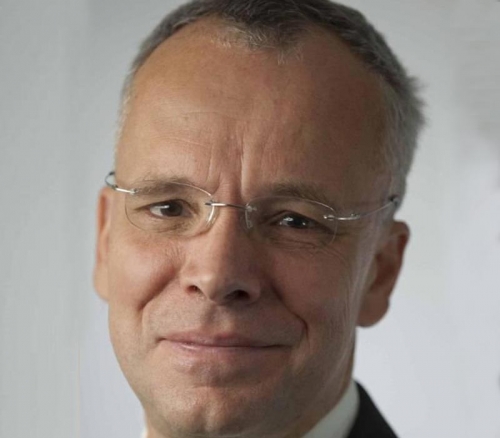 Prof Oliver Hanemann
In 2005 Prof Hanemann became chair of clinical neurobiology at the Peninsula medical school establishing clinical neurobiology research and administering different independent researcher groups. Nationally I am neurology lead in the Peninsula Neurooncology network, and member of scientific advisory boards alongside Nerve Tumours UK (e.g. CTF, Lord Dowding Fund, Brain Research Trust), and member of the council of the British Neuro-Oncology Society (BNOS).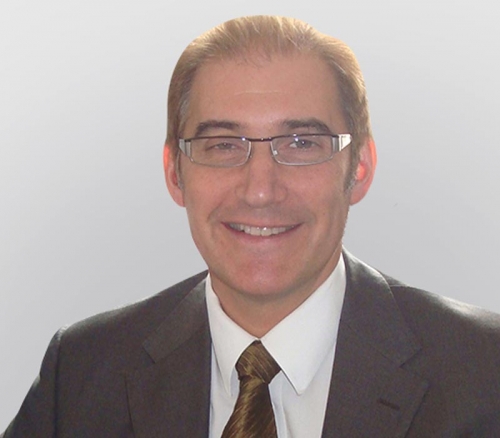 Mr Ian Simmons
Ian runs paediatric, adult ocular motility and general ophthalmology clinics, and is the director of the regional post-graduate education programme for ophthalmology. He is also the clinical director for eye services in Leeds. Ian received his CCST in July 1999 and began work as a consultant at Clayton Hospital in Wakefield in December 1999. He has co-written two major textbooks which were published in 2001. One is on cataract surgery and the other concerns anterior segment reconstruction including a substantial medico-legal section. His NHS timetable incorporates operating lists where he performs paediatric surgery and adult strabismus operations.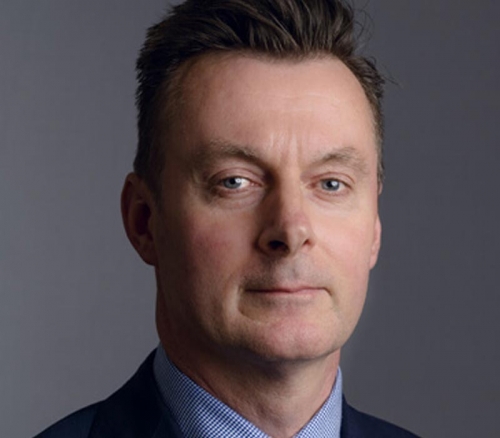 Mr Nick Thomas
Mr Thomas is a Consultant Neurosurgeon, for King's College London. He qualified from the London Hospital in 1988. He has a specialist interest in complex spinal surgery, endoscopic pituitary surgery, neurofibromatosis and skull base surgery. Prior to his appointment at King's, Mr Thomas worked at a variety of London Hospitals, including Atkinson Morley's Hospital, Queen Square and Great Ormond Street Hospitals.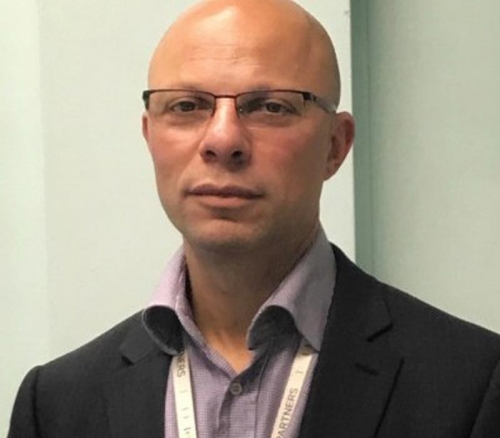 Dr Alastair Santhouse
Dr Alastair Santhouse is a Consultant Psychiatrist in Psychological Medicine, at The South London & Maudsley. His special interest is in general hospital psychiatry, and he has worked in the Guy's Hospital NF service for 10 years, in the multidisciplinary clinic.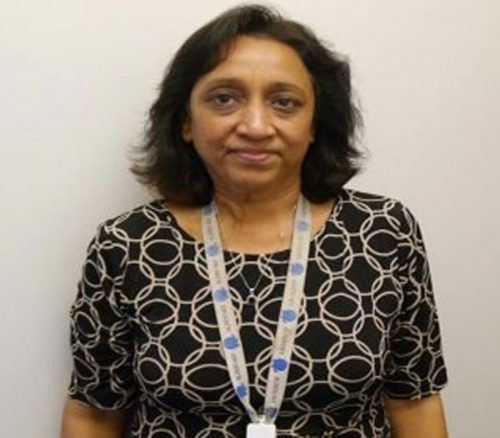 Dr Zahabiyah Bassi
Zaby Bassi is a Consultant Paediatrician in Neurodisability, and a well-known voice in Neurofibromatosis. She specialises in Children's and Adolescent services at Alder Hey Children's NHS Foundation Trust in Liverpool. It is thanks to Zaby, and her consistent support of the charity, that we were able to place Samantha Gaden, one of our Specialist Neurofibromatosis Nurses, in Alder Hey Hospital.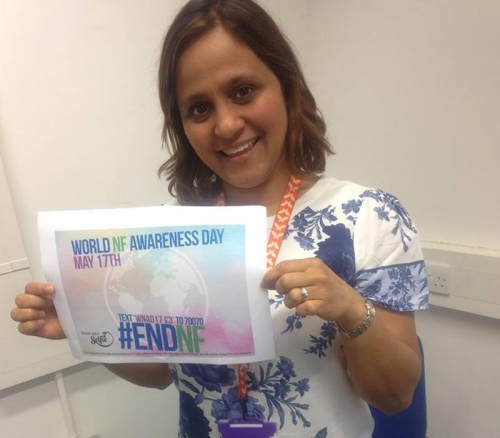 Dr Shruti Garg
Shruti did her general medical training at Grant Medical College in Mumbai, India, before training in general psychiatry at Oxford & Leeds. She has since been awarded a research training fellowship by NIHR Biomedical Research centre to study the behaviour in Neurofibromatosis type 1. Shruti's PhD thesis described for the first time, a high prevalence of Autism Spectrum Disorders (ASD) in NF1. This work has formed the basis for her research programme in NF1 autism. In August 2018, she was awarded the Francis Collins Scholarship in NF1 by NTAP. This work will allow her to investigate the use of non-invasive brain stimulation for working memory deficits in NF1.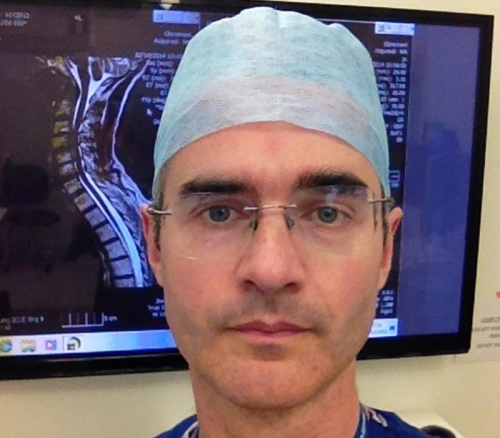 Mr Thomas Carroll
Thomas is a Consultant Neurosurgeon and Deputy Clinical Director of Neuroscience at Sheffield Teaching Hospitals NHS Foundation Trust, as well as a senate member of an NHS England Specialist Commissioning Clinical Reference Group and an 'expert' member of a National Research Ethics Service regional ethics committee.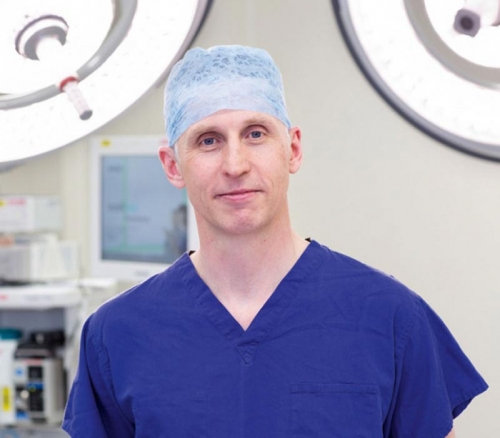 Mr Andrew Hayes
Mr Hayes has both a private and an NHS practice at The Royal Marsden. He is a Consultant General Surgeon and Surgical Oncologist on the Sarcoma Unit and the Skin Unit. Mr Hayes has a specialist practice in soft-tissue sarcoma and advanced melanoma, and operates on over 150 cases of sarcoma and another 150 of cases of advanced malignant melanoma a year. Mr Hayes was awarded a Hunterian Professorship in 2002 for his research into angiogenesis as a therapeutic approach for cancer and he has published widely in the fields of sarcoma and melanoma.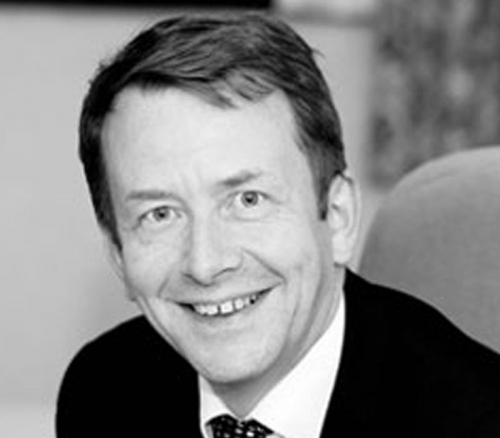 Prof Andrew King
Professor Andrew King has been a Consultant Neurosurgeon in Manchester since 1998. His private practice is based exclusively out of the Alexandra Hospital and his NHS base is The Greater Manchester Neurosciences Centre at Salford Royal Hospital where he is Clinical Director of Surgical Neurosciences. His research, for which he was awarded an Honorary Chair at The University of Manchester in 2012, is largely in skull base and neurovascular pathology. Professor King is past President of the British Skull Base Society. He works closely with colleagues both in neurosurgery and neuro-otology and offers a full range of treatment modalities for all skull base conditions including microvascular decompression, as well as less invasive treatments for trigeminal neuralgia.