Shine A Light on Neurofibromatosis
We are working with organisations worldwide to light up landmarks and buildings blue for May 17th - Neurofibromatosis Awareness Day!
Shine A Light on Neurofibromatosis returns for 2019
In association with our friends "across the pond" in the United States, the Children's Tumour Foundation, we are excited to announce the return of the "Shine A Light on NF" campaign to raise awareness for Neurofibromatosis by lighting up landmarks and buildings on World Neurofibromatosis Awareness Day - May 17th.
Neurofibromatosis, the umbrella term for a group of genetic conditions (NF1, NF2, and Schwannomatosis) literally translates to mean "Nerve Tumour Increase". We want to raise as much awareness as we can to help the condition receive the support and funding it deserves.
World Neurofibromatosis Awareness Day falls on Friday 17th May this year!
We are asking iconic landmarks, buildings, homes, to light up blue for Nerve Tumour patients worldwide. We will providing Social Media Toolkits to all willing organisations to showcase why they are lighting up, along with case studies, donation links and many other ways to support patients with Neurofibromatosis on the upcoming awareness day.
A special relationship
This will mark the fourth year that Nerve Tumours UK have joined the campaign, reinforcing our continued partnership with Children's Tumor Foundation in the United States. We are very pleased to support this excellent, global initiative.
Check out CTF's campaign page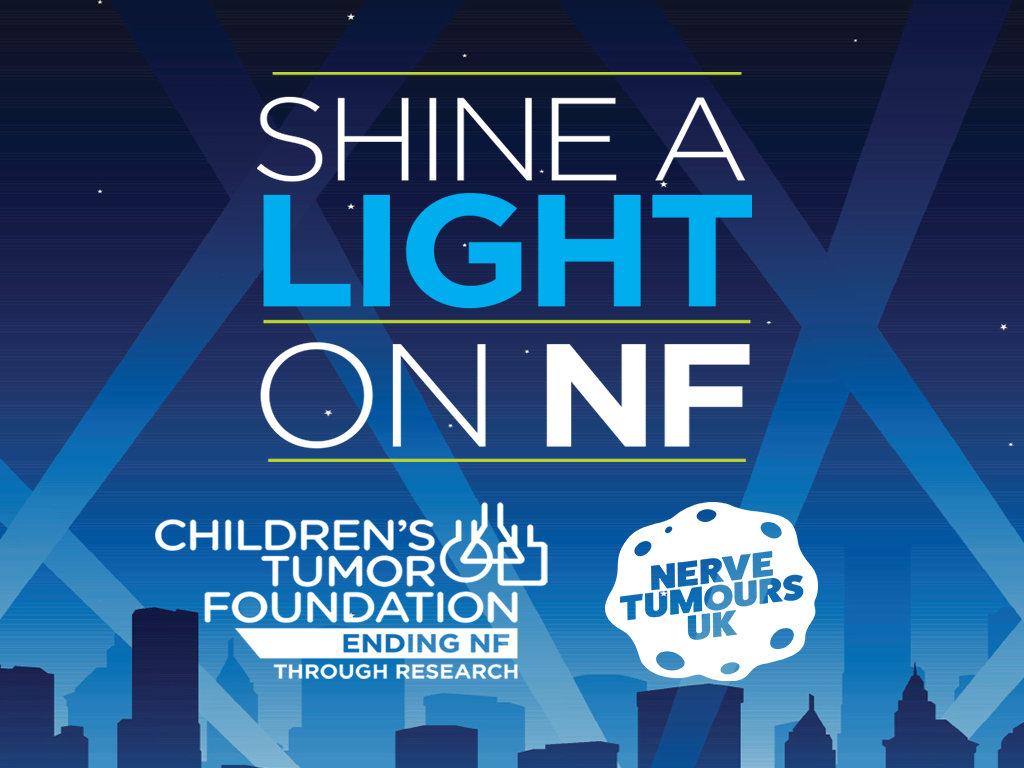 "We are so happy to have had over 205 landmarks light up globally last year, that we want to do even better this year! 97 of those (by our records) were in the UK and Europe - let's keep that tally going! Come on team! "
– Jay Law, Awareness Officer at Nerve Tumours UK
Take Part!
Shine A Light on Neurofibromatosis
World Neurofibromatosis Day
Friday May 17th 2019