"My niece Eloisa aged three was born at the Norfolk and Norwich Hospital in the summer of 2015. At only a few weeks old her mother, Chantelle (my sister) noticed what she believed to be several birthmarks, appear over Eloisa's tiny torso. After blood tests, meeting genetic doctors and other members of the clinical team Eloisa was diagnosed with Neurofibromatosis Type 1 at only 6 weeks old.
"After Eloisa's diagnosis, we chose as a family to investigate her diagnosis, as it was new to us all. We came across Nerve Tumours UK, which has been a key part of us understanding Eloisa's diagnosis and giving us support and helping to answer some questions we felt were not answered. They achieved this by providing us first class information, support and advice; facilitating and promoting innovative research, and being an advocate for those with Neurofibromatosis."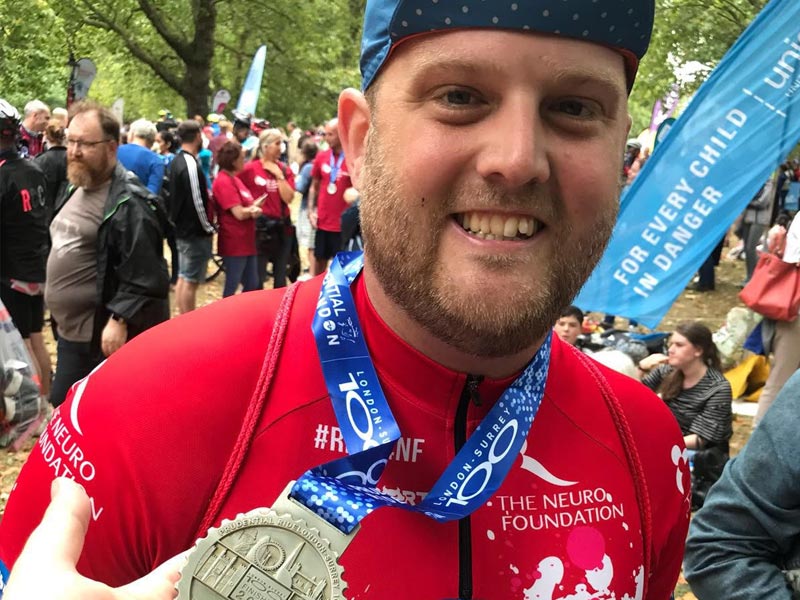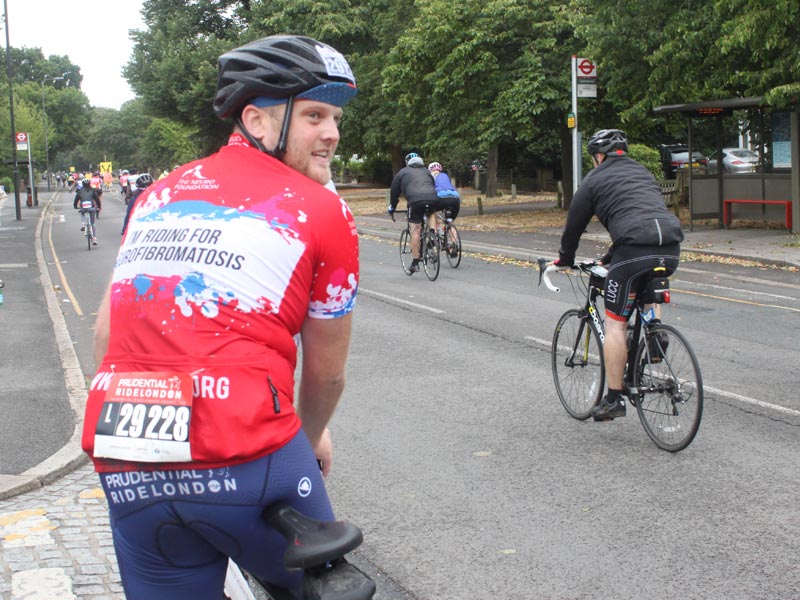 "My sisters and mother attended a Nerve Tumours UK conference in Norwich that was first class. They were really fortunate to meet some of the key people behind the focus of Nerve Tumours UK, alongside specialised doctors, and have a greater understanding of their focus, work and support. After attending the conference, they realised how much funding Nerve Tumours UK needed, especially the grey areas where they needed donations to fund specialist nurses- Norwich being one of them. We know how much it would help Eloisa if we as a family had a specialist nurse in our county to support us if we needed this, although there are some amazing specialists via the telephone.
"We want to raise awareness and funding for a charity close to all our hearts that make such a difference to people's lives, including ours."
– Daniel
"I completed the 100 miles Prudential London on July 29th with all my family cheering me along. The team at Nerve Tumours UK were also there along the way cheering the riders on, although however at this point I had cramp so wasn't able to stay for very long but their momentum kept all the riders going in the rain. I was overcome with emotions completing the race as I know how much the donations will make a difference in people's lives and Nerve Tumours UK. I look forward to completing other challenges in the future for Nerve Tumours UK and my niece. Eloisa is such a beautiful, caring and intelligent little girl and will overcome any hurdle that comes her way. We want to raise awareness and funding for a charity close to all our hearts that make such a difference to people's lives, including ours."